The Perfect Fit | Roberta Blaj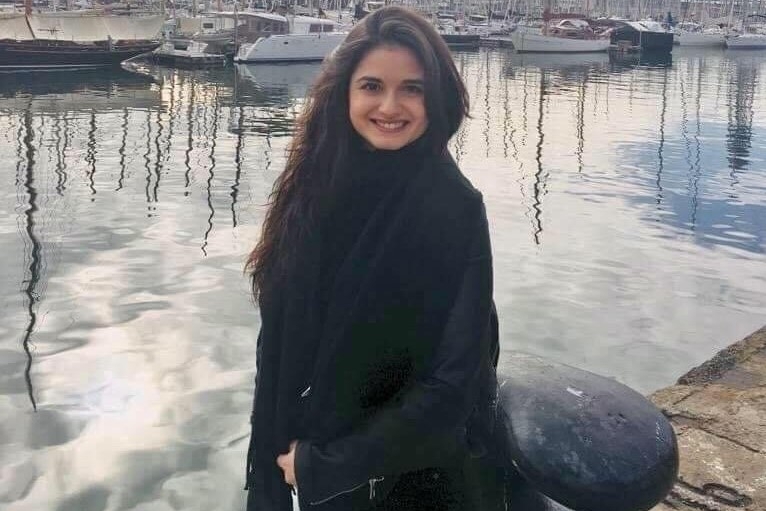 From Portugal to the UK, then back again, only, this time she brought Tanner Pharma Group with her.

Roberta Blaj's journey to Tanner began before she even realized. Just two weeks fresh out of college
with a master's degree, she moved to London to work as a Laboratory Assistant. At which point she held
down two jobs at the same time. Roberta worked in the lab Monday through Friday, and as a waitress
during the weekend. She worked 7 days a week for almost a year.

After staying in her laboratory role for a year and half she switched to another job in the London area, a
Pharmacy Technician for a phase 1 and 2 CRO.

Something about these jobs wasn't quite right, however. Something didn't quite fit. Roberta was using
her skill set and working plenty with medicines but had little to no time with people every day.

"As a Pharmacy Technician, my day-to-day work activities, most of the time, started around 4 or 5 in
morning and I used to be there until late in the afternoon," she recalls. "I was stuck in a job for so many
hours with one or two colleagues. I felt like that wasn't something I wanted to do moving forward."

It wasn't long before Roberta submitted an application to Tanner and found herself in a new role.
She began her journey with Tanner as a Project Executive and was promoted after a couple of months to
a Project Manager position. In January 2020, Roberta was promoted again, this time to the role she
holds today – Project and Business Development Manager.

Roberta has been with the company for over five years, and for those who know her, there's no surprise
as to why Roberta decided to stay after all this time. Two reasons will come to mind if you ask her – the
work and the people. The day she came into Tanner she instinctively knew the job was a "perfect fit".
Her role offered the ideal combination of work she's passionate about in addition to being able to work
with great people.

When she first began, previous experience helped Roberta make a smooth transition into working for
Tanner. She traded in a strictly pharmaceutical background for something more hybrid that included
commercial work. Most importantly though, she enjoyed what she was doing.

What made work at Tanner even more enjoyable were her team members. People who cared about her
personally, not just what she produced. Management who saw potential in her just as much as they saw
her value.

"It's a combination of liking what I do and working with great people."

Roberta also saw the possibility of advancing in her role and not being stuck, unlike previous jobs.

"The fact that we are a small company allows us to progress. Based on your hard work, you're never
professionally stuck."

And she did make progress, along with the company.
Roberta joined in 2017 and witnessed Tanner grow, much like "a baby that is growing," into a reputable
company. Tanner started with a small team that needed to stay on top of learning new processes. Now,
Tanner has enough people to specialize in specific areas as new divisions within the company continue
to spring up through the years. The company's physical space has also changed to accommodate their
growing numbers, and growing ability to support the community.

Tanner embodies this belief in how they look after employees. Roberta can attest like many others,
Tanner is very much family, where everyone collaborates to work towards a common goal. No matter
the problem, someone has a solution. If not, they'll help you find one.

Roberta has gone from one job to another, and one country to another, trying to find out where she fits.
Today, Roberta is back in Portugal, working from home. She moved back home for personal reasons, but
her work and connection to Tanner continues.

She travels to the UK to be in office with team members once every two to three months and has virtual
meetings with the team every day. Though lifestyles have changed, Roberta has not stopped feeling like
part of the team. For Roberta, that's what being in a family means. A place to belong. Fitting perfectly.