Building a global supply chain network for clinical trial products
On-time deliveries are paramount in the pharmaceutical world. But ensuring expedited transfer from one location to another is only a piece of the process. Packaging requirements, temperature controls, country-specific transport and storage capabilities, and more must be strictly managed to ensure success. Tanner Pharma Group has established a specialist storage and distribution network with a global reach, managing the movement of medical products to support various needs around the world. Discover more about how we maintain our global network for clinical trial products, ensuring regulatory and product-specific compliance and delivery of important investigational medicines and materials to the right place, at the right time, in the right condition.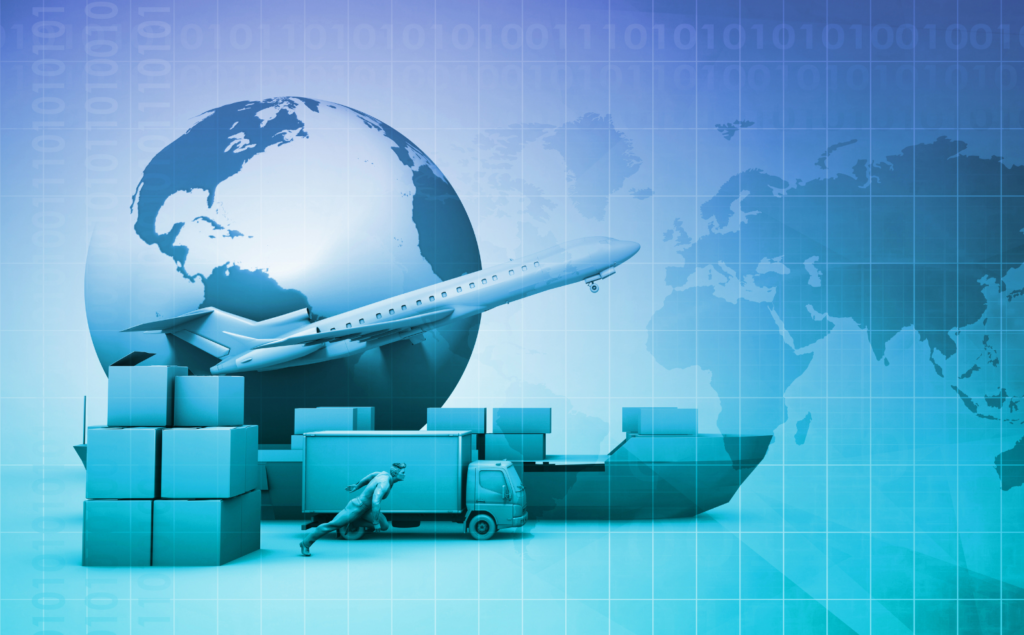 Clinical trial design continues to increase in complexity, and temperature-controlled logistics – in particular cold chain and frozen and associated supply chains – must also advance to keep pace with technological developments.
Cell and gene therapy-based approaches, along with the continued expansion of biological treatments such as monoclonal antibodies, vaccines, and other innovations, have increasingly specific storage and distribution demands. According to the 2020 Biopharma Cold Chain Sourcebook published by Pharmaceutical Commerce, global spending on biopharma cold-chain logistics has been rising since 2018 and is projected to grow by another 25% over the next three years.
New and unforeseen disruptions and challenges must always be factored-in for supply chain innovations to maintain alignment. Recent examples including the Covid-19 pandemic, the threat of future pandemics, and the war in Ukraine further supplement the cruciality of supply chain flexibility and why logistics providers must always be on top of their details.
"There's no point in having a supply chain that isn't robust and doesn't meet the needs of the sponsor or customer," explains Jonathan Bracey, EVP of Corporate Development at Tanner Pharma Group. "Ultimately, we work to protect the product and protect the patient because that's what it's all about. We must make sure that the product gets to the patient in line with the manufacturer's product specification. That's what the sponsor needs, and the patient deserves."
Why supply chain consistency is essential for clinical trials
There are many key challenges that need to be managed effectively for clinical trial supply operations to be successful. A few focus areas include:
Sustaining GMP and GDP compliancy requirements
Maintaining strict temperature control throughout storage and distribution
Identifying and managing all transport processes
Coordination with partners and local partner depots
Management of import and export clearance
Monitoring the overall logistics schedule to keep within required timelines
In the clinical trial supply chain, achieving consistency with the product management throughout is vital. And while clinical trials are run to determine how patients respond to treatments, they also provide the opportunity to learn more about how the medical product reacts to conditions experienced during transit and storage such as extreme cold temperatures or high humidity. Manufacturers may have a good understanding of their product and its predicted behavior in standard conditions, but unexpected issues can arise during transit.
Successful operations require the right transport partners, appropriate shipping solutions to maintain temperature control, and secure in-country storage facilities with reliable personnel. Additionally, several factors influence the choice of packaging solution including risk, cost and mode, and then equally one of the most important influences is location and route. For example, if a product gets held at a country border, direct connection with local partners and customs officials is crucial to ensuring the products are stored correctly and still get to their final destination safely and in the appropriate timeframe. An efficient partner will take great care in identifying and managing risks so that any issues are resolved quickly and compliantly.
Temperature-controlled clinical trial supply chain
When establishing a temperature-controlled supply chain for clinical trials, it is vital to understand the product, the potential routes, and the sponsor and customer requirements to ensure the distribution of clinical trial materials and patient samples is robust. If not correctly managed, clinical supply chain issues can cause costs to spiral. Any instances where the product has not been stored in the right conditions may impact the effectiveness of the treatment for the patient and the results from the trial for the sponsor.
Lee Holmes, EVP of Technical Operations at Tanner Pharma Group, adds: "We don't want products sat on the tarmac in Riyadh, Saudi Arabia, when it's 43°C outside; or equally, sat in Ottowa, Canada, in extremely cold temperatures. That's why we continuously risk assess our lanes and choose whatever is the right solution at the right time for the right product."
Tanner starts the process by engaging with customers to gain a deeper understanding of their needs. The team then develops the most appropriate solution for its supply chain for specific products. The company has built up years of experience in managing broad temperature and storage requirements, providing a full suite of support services for clinical trials, from sourcing to global distribution and high-quality packaging and labelling.
Even if a clinical trial runs across multiple geographies, through hundreds of sites, and requires thousands of units, Tanner's teams ensure that treatments arrive where and when they're meant to.
Compliance is key across a global distribution network, and Tanner's team can handle all customs clearances for imports and related paperwork from country to country. The company has a record of meeting all logistics requirements and delivering cost efficiencies, while constantly working by the highest level of good distribution practice guidelines and regulations. This builds trust with customers and results in fewer delays at international borders.
The management and the accountability of products through all phases of the storage and distribution process are essential to ensure product integrity and, ultimately, patient safety. Tanner Pharma Group's Global Quality Management System (QMS) is underpinned by SOPs and protocols to ensure efficient inventory management, inventory controls, and storage procedures are in place to ensure product integrity during receiving, warehousing, packing, and shipping.
"Even though we're a global organization, and there are varying standards of good distribution practice regulations, we hold ourselves and our partners to the highest standards, ultimately to give our customers comfort, and reassurance that we are taking care of their product in the right way," adds Holmes.
---
Tanner has over 20 years of experience distributing, storing, registering, commercializing, and handling pharmaceuticals. The team is regularly looking at ways to optimize efficiencies and offer innovative solutions within the supply chain, which is an extension of Tanner's company-wide culture of continuous improvement.
Tanner offers GDP-compliant distribution of pharmaceutical products to and from over 125 countries worldwide on every continent, with a depot network of 44 GDP-compliant facilities, with 2°-8°C and frozen capabilities, and over 100 employees on three continents. The team has extensive experience delivering medical products within short timeframes and managing all logistics and storage demands by utilizing a worldwide network of validated and trusted partners, couriers, and freight agents.
How Technology is Transforming Clinical Trials
Technology has the potential to dramatically change the way clinical trials are run and address many of the issues with patient enrolment and retention. In this white paper, we will detail the extent of the disruption caused by Covid-19 and explain how technology is starting to change clinical trials by enabling decentralization, via means such as telemedicine and remote monitoring. We will look at the importance of the pharmaceutical supply chain and the deployment of new logistics-focused technologies and real-time data to meet changing demands. Download to learn more.