Crisis response: meeting urgent demand for PPE and tests in the pandemic
As Covid-19 swept across the world, Tanner Pharma Group started receiving near-insurmountable requests from multiple industries for testing kits and PPE. Learn more about how Tanner met demand through the development of a dedicated subdivision, TannerGMS, and learn what the future holds for diagnostics and PPE as we emerge from the shadow of the Covid-19.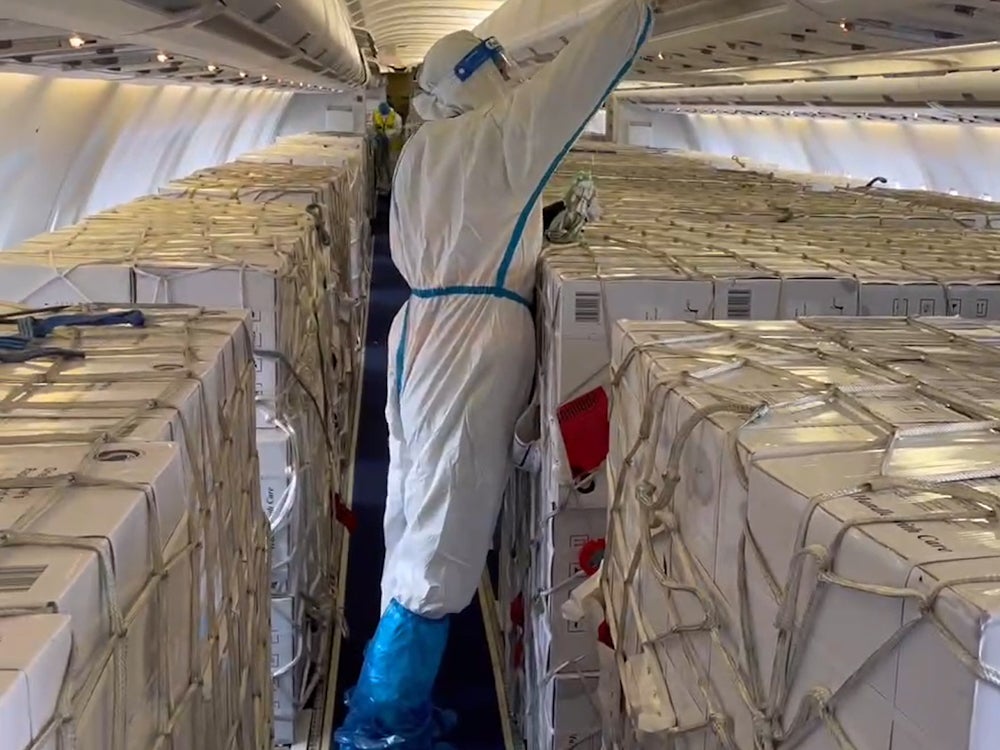 When demand for personal protective equipment (PPE) and testing kits surged to unparalleled levels in March 2020 during the first wave of Covid-19, Tanner Pharma Group had to do something to help.
In a matter of days, PPE such as face masks, medical gowns and gloves were highly sought-after to protect healthcare staff and patients against a rapidly spreading and then largely unknown virus. Requests for hand sanitizer, ventilators, and oxygen tanks also saw a dramatic spike. Suppliers could not keep up with the global demand and stocks rapidly depleted.
As a trusted provider of global pharma services, Tanner received multiple requests for these vital items to combat Covid-19. But at the time, this was not something Tanner provided. However, after witnessing the urgent need for this life-saving equipment from healthcare professionals and patients, Tanner's team formulated a plan.
The result was a new subdivision, called TannerGMS (Global Medical Supplies), which leveraged Tanner's extensive global network of partners and supply chain expertise to source the much-needed medical products. Yet one of the biggest challenges was the sheer speed required to meet the surging volume of requests.
"As the pandemic hit it became apparent that there was a sudden, large and growing demand for a range of products that were both quite niche and 'new' to Tanner. GMS was set up as a subdivision to provide focused and tailored support and supply to this channel. The ramp-up had to be fast – progress rather than perfection – and has emerged now as a solution provider in this space," explains Jonathan Bracey, EVP of Corporate Development at Tanner Pharma Group.
"The main challenge was 'pace'. Things were happening really quickly. There was a big spike in enquiries for huge quantities and trying to find reputable suppliers to meet this was incredibly challenging."
Meeting demand for PPE
Meeting urgent medical demand is one of Tanner's core offerings, and this was leveraged in sourcing products to help combat Covid-19.
Gaby Bedoya is Business Development Manager at Tanner Pharma Group and head of the GMS subdivision that is part of the Global Access Program division, TannerGAP. Bedoya was heavily involved in sourcing these increasingly scarce medical items in the early days of the global pandemic.
"We have a very strong culture that really helps us to solve problems and provide solutions to any challenge happening at a manufacturer or patient level," says Bedoya.
Early on in the pandemic, Tanner had been working with non-profit organizations to source medications and different PPE products. It was here that Tanner saw an opportunity to provide wider support for the response to Covid-19.
"We started partnering up with these types of organizations to be able to provide products. Our goal was to maximize the budget that they had to procure these types of items and give them a good price, and also donate items to countries where they were needed the most," adds Bedoya.
"It was challenging and exciting at the same time because we're patient-driven we want to be able to make a positive impact. We want to be able to offer support."
Leveraging connections and supply
Medical gloves and KN95 face masks were two items in particular that were subject to heavy demand. Established providers quickly ran out. This led to Tanner leveraging its extensive network of partners to source high-quality alternatives.
"We saw a huge rise of shortages with different brands that everyone wanted. We were able to work with different suppliers to obtain alternatives," explains Bedoya.
An unfortunate occurrence of the pandemic was the volume of inadequate products flooding the market and being offered to healthcare providers in desperate need. Tanner worked closely with hospitals and local distributors in this area to avoid any ineffective products posing a risk to staff or patients. Tanner carried out thorough due diligence checks to ensure that products met the stringent performance requirements of healthcare professionals.
"One of the key things in the supply chain is the quality of products we're providing and validating those suppliers," adds Bedoya.
"Lots of counterfeit products were coming into the US and Europe from overseas. Maintaining strict quality control is something we take very seriously."
Requests for PPE, hand sanitizer and diagnostic kits weren't just coming from the healthcare sector. In fact, Covid-19 led to Tanner dealing in radically different markets than it usually does.
One area of focus was providing PPE, diagnostic kits, and hand sanitizer bottles to various schools to allow children to continue learning in safety while Covid-19 infections were rising in the wider population.
As the pandemic progressed, Tanner also received requests for PPE and rapid antigen tests from tourism businesses that needed to increase testing and hygiene protocols so they could reopen, notably in the Turks and Caicos Islands where the economy is heavily dependent on tourism. Other sectors Tanner supplied were the events and cruise industries, where attendees had to provide proof of a negative test.
The future of PPE supplies and testing
It is clear is that Covid-19 is not going away any time soon. In the future, Covid-19 is predicted to continue to evolve and be present in the years ahead, possibly as a seasonal virus. There is also a possibility that different strains could develop that will hit populations.
One of the lasting legacies of the pandemic is a greater awareness of hygiene and higher expectations of certain standards of cleanliness. The wearing of face masks and carrying hand sanitizer in Western society were uncommon pre-pandemic. But both are likely to continue to be seen in environments with heavy footfalls or where there are lots of interactions with large numbers of people. And TannerGMS is well-equipped to meet future demand.
"Demand will still exist in this channel. The pace of things will slow down undoubtedly. The chancers will leave the channel, and the remaining providers should be in it for the long term," predicts Bracey.
"The sheer pace that the pandemic happened has meant that getting this subdivision up to speed has had to happen a lot more quickly than perhaps our other divisions have established themselves. This isn't a bad thing, and it has morphed itself as it has grown to align with customer demand and enquiries."
One lesson from the pandemic is that preparedness is vital. The last two years have highlighted the need to maintain stocks of PPE to deal with the potential of future pandemics.
Whatever happens, Tanner is ideally positioned with its agility and capacity to deploy resources quickly to meet urgent medical needs. "One of the things that I love about this job is that when I wake up, I know I'm making a difference – not just me but the entire team, so that's very rewarding," adds Bedoya.
---
Maintaining Global Supply of Pharma Products Amid Uncertainty
Managing supplies of medical products is a continuous process that requires effective forward-planning in procurement combined with the flexibility to adapt to meet changing demands in a crisis. The peak of the global pandemic of 2020 really highlighted the life-changing importance of preparation and response, and what can happen when supplies become depleted. In this whitepaper, we examine some of the reasons behind the unavailability of medical products around the world and address various operations challenges and response protocols required to resolve these immediate demands, with expert commentary from our Tanner team. Download to learn more.