Economic Development Partnership of North Carolina Recognizes Tanner Pharma as "Top Global Reach Exporter"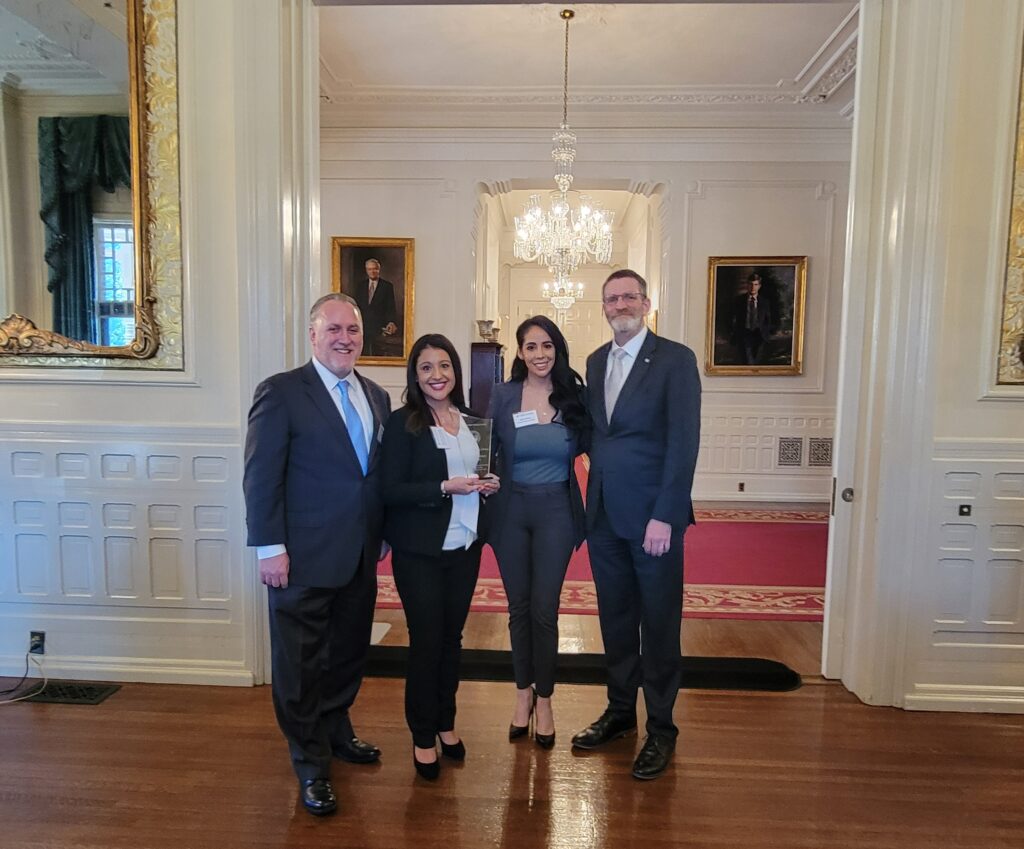 Originally published on the EDPNC website.
Earlier today, North Carolina Governor Roy Cooper announced 8 winners of the 2021 Governor's Export Awards, ranging from a sportfishing boat manufacturer to a Telecommunications equipment supplier.
"North Carolinians make outstanding, high-quality products that are sold in markets around the world," said Governor Roy Cooper. "The companies we honor today demonstrate the importance of international trade to our state's economy and offer great examples of how businesses can grow through global commerce."
Each of the manufacturers being recognized has worked with the state to increase its international sales. These free services are delivered through the Economic Development Partnership of North Carolina (EDPNC), which selects award winners from the more than 600 companies its international trade team supports each year.
The 2021 Governor's Export Award winners are:
JPS Interoperability Solutions, Inc. in Wake County
Barnhardt Manufacturing Company in Mecklenburg County
Regulator Marine, Inc. in Chowan County
Tanner Pharma Group in Mecklenburg County
Oaks Unlimited, Inc. in Haywood County
Equilibar, LLC in Buncombe County
IBT Online, LLC
Allocca Enterprises, Inc.
"Over the last five years, EDPNC has proudly celebrated the success of exporters from all over the state," said John Loyack, EDPNC Vice President of Global Business Services. "After a very challenging 2020, it was amazing to see North Carolina exporters bounce back with such resilience. These companies have reached new levels of success in exporting and that has an incredible impact on our economy."
Top Global Reach Exporters ― Tanner Pharma Group in Charlotte. For nearly 20 years, Tanner Pharma has been a purpose-driven and trusted partner to organizations around the world. Leading pharmaceutical and biotech companies partner with Tanner Pharma Group to license and commercialize their products in challenging international markets, and develop and manage their Global Access Programs.
"We are extremely grateful for the assistance of the EDPNC and their support in helping us positively impact health equity on a global scale", said Gaby Bedoya, Business Development Manager of Tanner Pharma Group.
###
About Economic Development Partnership of North Carolina
The Economic Development Partnership of North Carolina (EDPNC) is focused on recruiting new businesses to the state, supporting the needs of existing businesses, connecting exporters to global customers, helping small business owners get their start, and attracting tourists and visitors from all over the world. In pursuit of sustainable job-creation and investment in North Carolina, the EDPNC works closely with public- and private-sector partners at the state, regional and local levels. As a nonprofit public-private partnership, the EDPNC operates under contract with the North Carolina Department of Commerce, while receiving additional financial support from the private sector. Governed by an 18-member board of business and industry leaders representative of the entire state, the EDPNC proudly serves as North Carolina's statewide economic development organization, committed to serving all those looking to invest in, visit or do business with North Carolina.