Global access programs: meeting urgent medical needs
The mission of Tanner's global access programs (GAP) division is to meet immediate medical needs for patients regardless of their geographical location. The division's work includes addressing medicine market withdrawal, post-clinical trial solutions, mitigating drug shortages and managing medicine supply on a Named Patient basis. To learn more, we speak to Maryori Alvarenga, EVP of TannerGAP.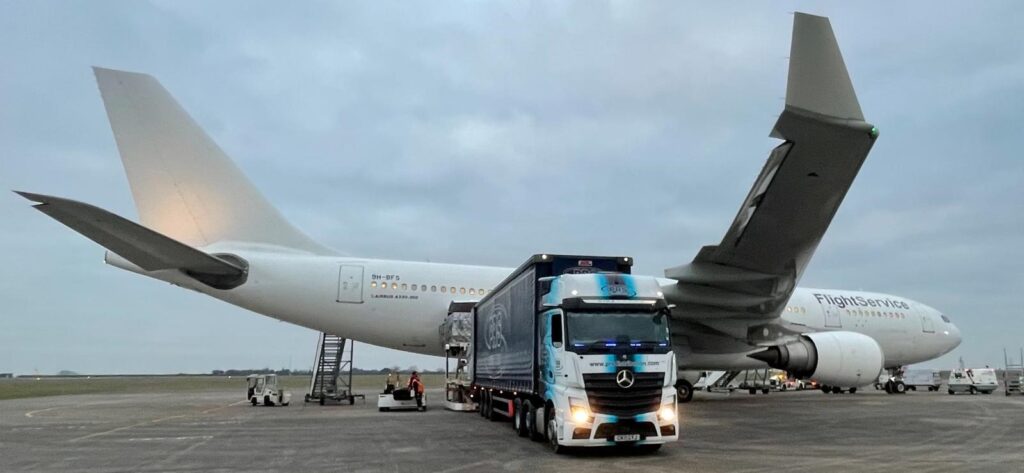 TannerGAP runs programs that deliver life-saving drugs to patients in urgent need of treatment, wherever in the world they may be. The Tanner division partners with pharmaceutical companies and works throughout markets globally to ensure that patients receive treatments that would otherwise be unavailable.
Organizing logistics and distribution, TannerGAP deals with local authorities to obtain the necessary clearances and meets all requirements for specific countries so that products arrive at the intended destination to help patients in need. The team assists pharma companies in validating patient requests for treatment while mitigating any risks along the way.
Maryori Alvarenga, TannerGAP EVP, explains more about the division's key offerings, differentiators, and main objectives.
How would you best describe the work of TannerGAP?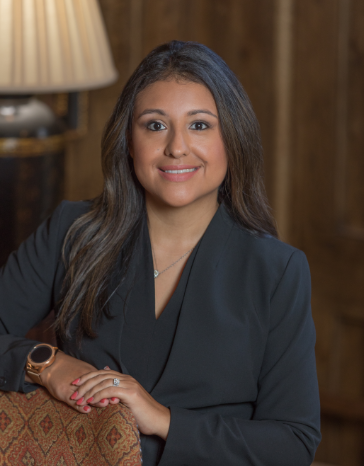 Maryori Alvarenga: "TannerGAP is responsible for fulfilling immediate global demand for patients that need access to medicines. We don't have anything that stops us from sourcing or supplying because we are not limited by the type of products. We can supply both branded and generic treatments across a variety of therapy areas to locations around the world. Some of these locations already have strong governments and infrastructures in place and some are new and emerging markets, but we are able to offer services in any geography. No matter the challenge, we always find a way."
How do you find and identify the patients that are in need?
MA: "Often times, the opportunities seek us. Sometimes it's requests from patients or physicians, and sometimes it is requests from government entities. They tell us exactly what they need, and we find a way to source it. Usually, the patient already has the approval, or the prescription, the doctor recommendation, etc. Their challenge is gaining access to the physical medicine. In other cases, there might be a country-wide shortage of a product, or a product withdrawal from a certain market. These are other areas where we can help with access."
What are the main areas where you work around the world?
MA: "We receive requests from countries around the world. Our most active region is currently Europe. We used to receive high demand from Latin America, but it has shifted because our main products are US products. Even though we can source globally, our biggest strength is US access."
What would you say has driven that shift to Europe?
MA: "The pricing has mostly driven the shift to Europe. For most of the products in demand, patients have to pay for them outright or the insurance company will pay a portion. We are receiving larger numbers of requests for Europe because the pay structure there allows for it at this time.
"When you go through different routes that are not directly tied to the manufacturer, the prices increase. For example, you might be able to get a product in the US for $3,000, but by the time you export the product the patient might be paying upwards of $20,000. So overall the gap in the pricing plays a big role and has enabled this shift in demand."
What are some of the main issues with access? How do you overcome these challenges?
MA: "The biggest challenge is regarding US-developed products that have just come into the market and the many factors that restrict the sale of these products outside the US.
"We have to find ways to provide access to those new molecules on an international scale. There is a lot of global demand from patients for these new and innovative medicines and we work to help ensure they get access to what they need no matter where they are located."
What are some of the most common conditions that patients approached you for treatment for?
MA: "It varies, but most of the time patients or physicians that approach us are dealing with rare diseases, oncological conditions or other critical illnesses requiring immediate treatment. Many are requesting access to new therapeutic treatments and life-saving drugs that are not widely available. Usually, the requests are for branded products over generic products.
"There are some cases where the product was previously available in a region and it is no longer available. It could be due to a withdrawal or a shortage, or it could be that it has never been available in that region. In some cases it may be a new product that was just approved in the US and a doctor wants to try the treatment for their patients because their current treatments are not working."
How does TannerGAP bridge the gap between pharma companies and the patients seeking new treatments?
MA: "Named Patient Programs are the primary mechanism we leverage to provide global access. Named Patient Programs involve access to medicines based on requests by physicians on behalf of a patient before those medicines are licensed in the patient's home country. We have different sourcing capabilities that can fit large-scale or niche needs and we have a lot of partners supporting a wide network of supply routes. If we can't get a product directly from the manufacturer, we go through their authorized distributor. We always manage to find the right supply route to source a product and then distribute it to the patient."
---
Maintaining Global Supply of Pharma Products Amid Uncertainty
Managing supplies of medical products is a continuous process that requires effective forward-planning in procurement combined with the flexibility to adapt to meet changing demands in a crisis. The peak of the global pandemic of 2020 really highlighted the life-changing importance of preparation and response, and what can happen when supplies become depleted. In this whitepaper, we examine some of the reasons behind the unavailability of medical products around the world and address various operations challenges and response protocols required to resolve these immediate demands, with expert commentary from our Tanner team. Download to learn more.