Increasing cancer treatment access in low and middle-income countries
Low and middle-income countries typically have lower survival rates from cancer due to a lack of treatments, diagnosis, and support services. These issues are intensified for those living in remote communities. We learn more about Tanner's partnership with The Max Foundation and how together the organizations have been able to deliver cancer treatments throughout developing regions worldwide at no cost to patients.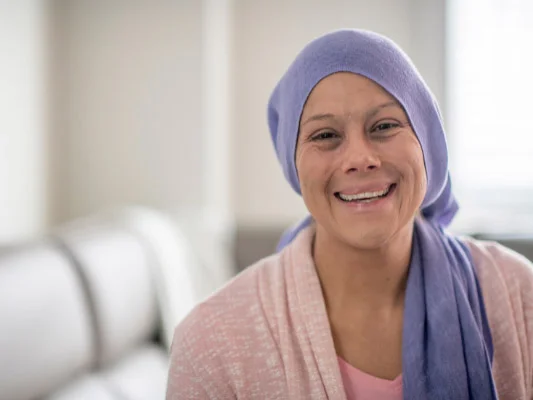 The World Health Organization (WHO) recently released the new Essential Medicines Lists, identifying medicines that provide the greatest benefit and should be affordable and accessible for all. Cancer treatments, among others, were included on this list as a global health priority.
Cancers are among the leading causes of illness and death worldwide, especially in low- and middle-income countries. And while new breakthroughs have escalated in recent years, availability and affordability keep these therapies out of the hands of many patients.
People living with cancer in underserved communities in low- and middle-income countries often don't have access to vital drugs that give them a fighting chance against the disease. Complicating matters, access to diagnostics is one of the biggest barriers for patients to receiving treatments, and delays in diagnosis can seriously impact survival rates. Even if a manufacturer is willing to donate treatments, it makes little difference if patients needing treatment cannot be properly diagnosed and identified.
Tanner Pharma Group is a specialist pharma services provider, facilitating patient access programs and delivering life-saving medications to patients around the world who might otherwise go untreated. The company works with non-governmental organizations (NGOs) and pharmaceutical companies to provide access to their medicines in low- and middle-income countries through a robust and compliant distribution network.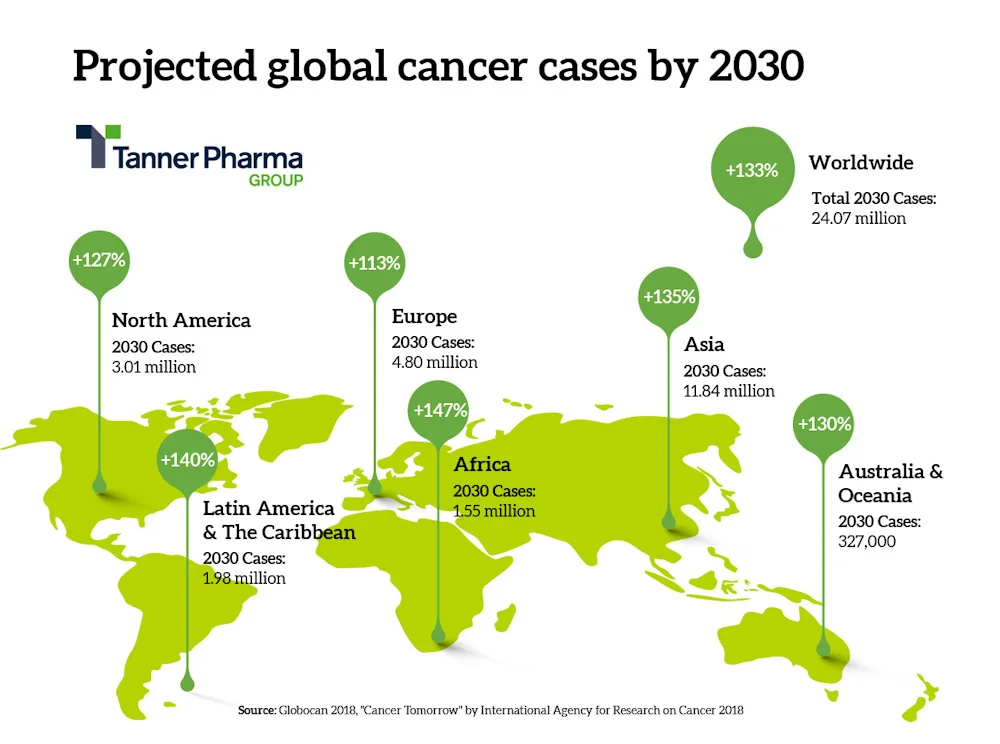 Making connections to enable increased cancer treatment access
In 2005, a hospital in Buenos Aires, Argentina contacted Tanner on behalf of a patient to request access to an oncology medicine that was available in the US and Canada, but unavailable in Argentina. Tanner was able to purchase the medicine from a supplier in Canada and deliver the medicine to the hospital in Argentina. Experience gained from this opportunity led to the founding of Tanner's Global Access division and the use of Named Patient Supply channels to provide access to unlicensed (unregistered) medicines. The company has since expanded its services it offers to include Managed Access Programs such as Early Access, Expanded Access, Compassionate Use and Donation programs. Together, Tanner access programs have delivered millions of treatments to patients worldwide.
In 2016, Tanner's work drew the attention of The Max Foundation, an NGO with a core objective of extending access to the best possible treatments for people living with cancer, along with specialist care and support services. The Max Foundation was set up 25 years ago to help families in Latin America with children diagnosed with leukemia gain access to education and support and to honor the memory of Max Rivarola, who died from cancer in 1991, aged 17.
Since then, The Max Foundation has expanded globally and continues to make a profound difference in survival rates for cancer around the world, decreasing cancer mortality rates among patients that have received oncology products. More than 36,000 patients have benefited from the work of The Max Foundation across 70+ low- and middle-income countries where local healthcare services are limited.
What started out as Tanner purchasing products for donation to The Max Foundation evolved into a collaborative partnership with the shared mission of expanding access to oncology diagnostics and treatments in low- and middle-income countries. Initially, Tanner donated its Quality Assurance, Regulatory, Supply Chain & Logistics services to The Max Foundation.
"There would be no treatment options for these patients if this program didn't exist."

Rob Keel, Executive Vice President at Tanner Pharma Group
Tanner now helps The Max Foundation deliver the largest oncology medicine donation program in the world. Tanner and The Max Foundation have collaborated to establish an innovative, patient-centric distribution model called Max Access Solutions. This care model creates a platform to receive humanitarian donations of cancer treatments directly from partner manufacturers – Novartis, Bristol Myers Squibb, Takeda, Pfizer, and Incyte – and supply these to designated patients being treated by nearly 550 healthcare professionals. Accessing depots across nine countries, Tanner handles the direct, temperature-controlled shipments to hospitals across 70 countries, importation and warehousing for onward distribution, and pharmacy dispensations and home delivery in certain countries.
"There would be no treatment options for these patients if this program didn't exist," says Rob Keel, Executive Vice President at Tanner Pharma Group. "In each country, The Max Foundation has identified advocate physicians and their institutions that are instrumental to the success of the program. And in addition to the physicians, there are patient advocacy groups that have been core to the success of the programs. This support serves as the mechanism for identifying the patients that could benefit from the program, because in many low- and middle-income countries, you may have only one or two hospitals where they know how to treat hematological diseases."
Solving access challenges
Despite the global pandemic stretching healthcare services worldwide, Tanner and The Max Foundation still delivered 8.1 million doses of life-saving cancer treatments to patients in 2021. Since the Max Access Solutions programs began, Tanner has helped The Max Foundation deliver more than 25 million daily doses of life-saving medical products on its behalf to date.
A frequent healthcare challenge in low- and middle-income countries is getting patients where they need to be for treatment, even before the pandemic. Potentially taking a couple of days to travel to the nearest town to collect a treatment is a major inconvenience. In addition, an appointment may be required in advance of collection, or the patient may need a prescription from the physician. Even if the treatment is free of charge, some patients may not be able to afford the travel. To help with this, The Max Foundation subsidizes transportation for patients who need to travel for treatment.
However, restrictions on movement and contact during the pandemic made travel unfeasible for many patients. According to Keel, these restrictions accelerated the adoption of technological innovations already used in countries with more advanced health systems.
"One of the interesting innovations that came as a result of COVID is in some countries, where the concept of electronic prescribing was never permitted, patients can now get their repeat prescriptions through a text message from the physician," says Keel. "And in the case of India, it's a huge country, and the distribution network has been set up in a way that means patients don't necessarily have to travel to see their physician. They just have to get to the nearest pharmacy in the program to pick up their treatment."
As access to treatment for communicable diseases improves in low- and middle-income countries, and as advancements and access to diagnostics continue to improve, demands for medicines to treat non-communicable diseases such as cancer only continue to increase. Through the work of The Max Foundation, Tanner, and other partners to deliver the Max Access Solutions program, more patients can access treatments, increasing survival rates around the world against serious diseases such as cancer. This is a founding aim of The Max Foundation that aligns with Tanner's mission of improving lives by increasing global access to medicines.
---
Download the whitepaper below to find out more about the services that Tanner provides and how the company can assist with access to vital medical treatments.
Enabling Access to Medicines: What Manufacturers and Patients Need to Know
Early Access Programs (EAPs) are a pathway for pharmaceutical companies to provide innovative drugs to patients living with serious conditions. These treatments may still be in development or already have approval somewhere in the world. This whitepaper provides an overview of the key information drug developers and patients need to know about access programs and touches on the role Tanner Pharma Group plays in enabling global access to critical medicines. Download now.