Managing drug shortages: Getting medicines to patients in need
Patients around the world are experiencing drug shortages, with production still recovering from the disruption caused by Covid-19, the war in Ukraine, and rising energy costs. Tanner Pharma is tackling these issues head-on, managing disruptions and ensuring that a range of treatments reach patients wherever they are.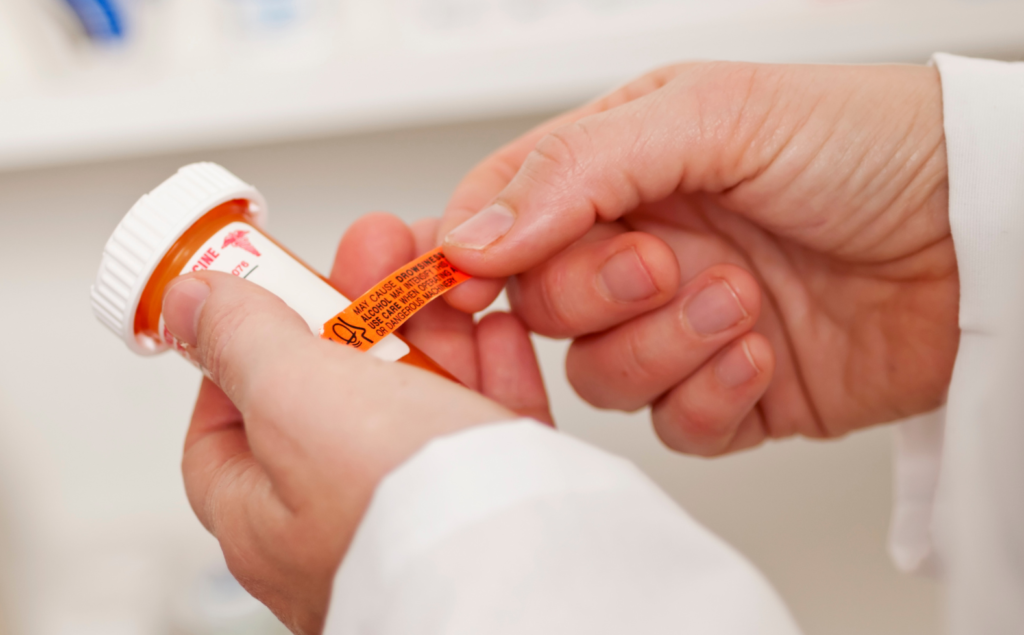 Ongoing drug shortages are not a new occurrence, but a rise in shortages following the pandemic and other global events is leaving many patients unable to access the medicines they need. While some drugs are in short supply due to supply bottlenecks and other logistical reasons, many have been discontinued or are not yet cleared for use in the same country as the patients that urgently need them.
According to a new report from GlobalData titled Pharmaceutical Sourcing and Onshoring Survey, recent geopolitical events are causing the pharma industry to consider its supply chain more carefully than ever, with current pharma markets relying on foreign suppliers for drugs, especially China and India.
Factors such as the recovery from Covid-19, rising raw material and fuel costs, and the war in Ukraine are increasing concerns about shortages and supply chain security. Many manufacturers are looking at increasing 'onshoring' to protect their supply chains.
However, even before the pandemic, drug shortages were already a huge issue. And tackling such issues with supplies is what Tanner Pharma Group's GAP division (Global Access Programs) specializes in.
TannerGAP works to increase patient access to medicines around the world, leveraging named patient supply channels and other pathways to give patients access to pharmaceutical products that they might not have access to otherwise. Last year alone, the GAP division supplied 210,555 units of pharma products throughout 45 countries.
Reasons behind drug shortages
Monica Serna, Regional Specialist at Tanner, is based in Colombia and specializes in oncology, rare disease, and newly approved drugs. Serna is experienced in dealing with shortages of pharmaceutical products and managing restrictions to maintain access for patients.
"Sometimes there can be a shortage of active pharmaceutical ingredients (APIs). In other cases, it can be something related to the manufacturer, or an increase in the number of units needed in certain areas," explains Serna. "For example, if a pharmaceutical product is used in Europe and there is a shortage, those countries will start to import units from the US. This is where Tanner comes in and works with manufacturers to support patients in affected countries that need access to the product in demand."
Tanner addresses gaps in drug supplies and works with manufacturers to rectify issues across different countries where needs may vary.
"We are in charge of filling those gaps, those shortages, and every country has different lines that they might need," says Gaby Bedoya, BD Manager at Tanner and based in the US. "TannerGAP works closely with different manufacturers here in the US, where we can collaborate and help to fulfill those immediate demands. Additionally, we always see if there are ways for us to work with the manufacturer to help other countries outside the original scope who might also need product supply."
Resolving drug shortages
Fortunately, drug shortages can be managed with the right levels of expertise and experience, along with a strong network of global contacts within the pharma industry. Some registered products currently discontinued can be brought back if they are needed in certain cases, while other products can be swapped for biosimilars or comparable medicines.
"It could be that there are varying strength or dosage levels for a particular product. For example, a medication that was previously taken from a vial is now available in a tablet," adds Bedoya. "Or maybe instead of an injection, it's an inhaler. So, we can procure different forms of the same product, or generic products that can help meet a particular demand. Each country is different, so we also take into consideration compliance and logistics measures."
Derek Murphy, BD Associate for Tanner in the US, says that the company has a huge advantage in being a global operation. "Sometimes there's a manufacturer in the US that's had difficulty or a production delay that's causing their product to go on shortage. If there is an alternative available in another country or territory, we do have global reach where we're able to try to source that," he says.
"Of course, finding alternative products comes down to customer and manufacturer specifications. But in many cases, we can find comparable treatments that can support patient needs and prevent supply discontinuity because we understand the pathways and have built a network of partners spanning the globe. Especially in the last two years, we've continued to increase our global supply routes, so we are able to source from Europe, Latin America, Asia, most places in the world really."
Addressing medical product shortages through government tenders
Another service provided by TannerGAP is alleviating product shortages via tenders with governments. In some countries the government issues tenders to supply their hospitals, while other tenders can also be from insurance companies or social security looking to supply their patients.
"What we do as an organization is find solutions for whatever is needed," says Bedoya. "If we're not able to provide a particular product, we contact a manufacturer to see if there's anything that they can do to provide options. Even if the service does not always specifically run through us, we want to help as much as we can so that those patients get the treatment they need."
Tenders are usually issued by a government with a forecast of what unlicensed medicines they are expecting to need to import for one to five years, depending on the duration of the tender. This is so they can have stock in place for the patients, reducing lead times, explains Bedoya.
Tenders are also shared across online databases which allow for a more competitive bidding process. This system is more common in the Middle East, says Bedoya, but there are also tender systems in the EU. However, instead of the tender being for a long duration to cover the expected stock, countries in Europe sometimes issue them solely just for the more competitive bidding process.
As well as TannerGAP being highly responsive to fast-moving events, the division also aims to be as prepared as possible for the worst-case scenario. And forward-planning can make a substantial difference in the response to an emergency.
For example, when Russian forces took control of nuclear power facilities in Ukraine earlier this year and with periodic nuclear threats from the Russian President, Tanner Pharma proactively increased its Europe-based supplies of Leukine in case it was needed for the treatment of radiation exposure. While everyone in Tanner hopes these supplies are never used, the products are ready if ever needed.
The team has also responded to immediate supply demands associated with natural disaster relief efforts. In addition to medicine distribution, the company can also provide health supplies, PPE, diagnostics, and other medical materials.
20 years of meeting urgent medical needs
Tanner celebrates its 20th anniversary this year and has been building strong partnerships throughout this time. Catering to different organizations from governments or non-profits to clinics, hospitals, and local distributors, Tanner seeks to build relationships that help to increase patient access and enhance global health equity.
"One thing that I can tell you is that we're really good at finding ways to help wherever we can, to assist those in need and improve their lives no matter where they live," Bedoya adds.  
---
Maintaining Global Supply of Pharma Products Amid Uncertainty
Managing supplies of medical products is a continuous process that requires effective forward-planning in procurement combined with the flexibility to adapt to meet changing demands in a crisis. The peak of the global pandemic of 2020 really highlighted the life-changing importance of preparation and response, and what can happen when supplies become depleted. In this whitepaper, we examine some of the reasons behind the unavailability of medical products around the world and address various operations challenges and response protocols required to resolve these immediate demands, with expert commentary by our Tanner team. Download to learn more.