Minimizing disruption to the pharma supply chain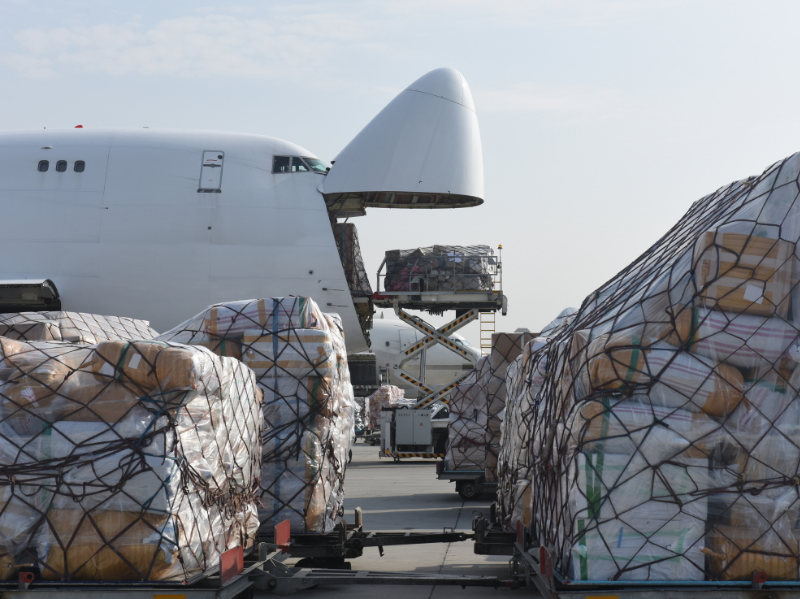 Just-in-time deliveries are of paramount importance in the pharmaceutical industry. While the global pandemic has caused significant disruption to the supply chain, it is still possible to maintain a robust and reliable delivery network to minimize delays in shipments. We learn how Tanner Pharma Group has successfully maneuvered supply chain challenges during the Covid-19 pandemic.
Supply chain disruptions across all industries soared in the early stages of the coronavirus pandemic. In the pharmaceutical industry, there remains an urgent need to resolve any supply obstructions so that patients don't miss out on the critical medical treatments they need.
When Covid-19 started to spread around the world in March 2020, normal operations were disrupted almost overnight as workers vacated workplaces and countries shut their borders. Covid-19 has affected almost every corner of the populated world and presented considerable challenges for supply chains.
Successfully overcoming these issues has taken creative thinking, resilience, and a determination to ensure that treatments get to the patients. Tanner Pharma Group has worked with partners throughout the pandemic to ensure that shipments go where they need to, no matter how challenging the location.
While Tanner did have contingency plans for widespread supply chain disruption, no one could have predicted just how long it would last.
"We had a plan, but we never thought it would go on for this long," explains Cristian Araujo, Tanner Pharma Group logistics manager. "Our original contingency plans for something like this on this scale were for a few months, so we had to quickly pivot and expand our strategy.
"We had everybody working together towards the same objective. Ultimately, we were trying to help patients, which was our main goal from day one."
Despite the disruption in the last two years, Tanner has always found a way to maintain its supply of medications for those who need it across countries that include Belgium, Bolivia, and Kazakhstan.
Changing circumstances
Tanner has considerable experience in logistics and international pharmaceutical regulations, meaning the company can typically identify any potential issues well in advance. Yet Covid-19 brought challenges that no one could have predicted two years ago.
Amid dramatically shifting circumstances in March 2020, Tanner had to quickly adapt to minimize supply chain disruption as much as possible. Some key routes were no longer viable due to border restrictions or total closures, resulting in the need for alternative options.
"To get ahold of people at first was quite difficult. Eventually, we got into a rhythm, but it was quite hard at the beginning. No one knew how it was all going to pan out," explains Kerry Tustain, Tanner Pharma Group's UK logistics manager.
"There was a need to find obscure routes in some cases because some countries completely shut the borders. Getting shipments through for certain products was difficult at times. But I found that with the clinical trial products, some routes were a lot easier sometimes because authorities did continue letting pharmaceutical products through and made them a priority."
Tanner's strong relationships with international logistics operators have been a crucial factor in minimizing supply chain disruption. In addition, Tanner's relationships with local logistics operators have proven a particular advantage for 'last-mile' delivery as these providers often have vital knowledge of the situation on the ground and can warn of any potential bottlenecks.
According to Tustain, Tanner and its industry partners have risen to the challenge throughout the disruption.
"Not one person said: 'We can't do it because of the pandemic'. They'd say there would be some restrictions, and there might be delays, but I very rarely came across anybody saying we just can't do it. We always tried," she says. "If somebody did say it's going to be difficult; then we said okay, let's find a route. Let's find how we can get around this. It might be a bit longer, but we'll get through it."
Another advantage for Tanner is the knowledge pool within its four main in-house divisions, with everyone helping wherever possible around a united focus of improving access for patients.
"We have divisions operating globally, and we try and help each other out as well. If somebody's struggling with a route, we will turn to each other and see if there's any way we can help," adds Tustain.
Finding a way through supply chain disruption
In Kazakhstan, Tanner had to deliver lifesaving medical supplies when the country was in lockdown. Tanner sourced more than 40,000+ units from multiple validated suppliers and had to ship these from its depot in India.
This was made more challenging due to most of Kazakhstan's airports being closed at the time. Furthermore, the country is landlocked and rail routes were not considered secure enough for the shipment.
Tanner worked alongside an NGO and a multinational corporate sponsor to develop, manage, and implement a plan. Tanner found an air freight partner and successfully arranged for the government to open an airport just for the shipment, with customs officials present to fill in the necessary documentation. From there, a trusted freight forwarder took the medical supplies to the final destination. This all took place in less than half of the requested six-week deadline.
This is just one example where Tanner refused to accept defeat and persisted to achieve the desired outcome. "We will do whatever it takes. If we know that we need to get the medication to a patient, and they give us a deadline, we will work on the sourcing, we will work on the route, we will work with partners to make those things happen," explains Araujo. "We know how critical what we do is. We know that a patient is waiting for medication. So, we will find a way. It takes a lot of work, but we will find a way."
How Technology is Transforming Clinical Trials
Technology has the potential to dramatically change the way clinical trials are run and address many of the issues with patient enrolment and retention. In this white paper, we will detail the extent of the disruption caused by Covid-19 and explain how technology is starting to change clinical trials by enabling decentralization, via means such as telemedicine and remote monitoring. We will look at the importance of the pharmaceutical supply chain and the deployment of new logistics-focused technologies and real-time data to meet changing demands. Download to learn more.