Product Expansion in Emerging Markets: Questions You Should Be Asking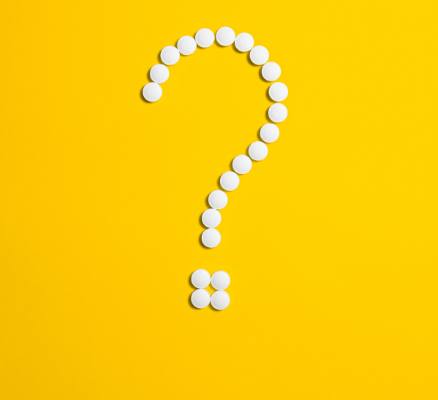 Pharmaceutical product registration and commercialization can be a complex process. And when it comes to product expansion in emerging markets, the waters can become even more cloudy.
With almost two decades of experience, the TannerLAC team has seen it all and understands how to navigate the often challenging and rigorous requirements. Different countries have different requirements, rules – formal and informal – and preferences, and therefore it's important to have a strong partner to help formulate the right strategies, guide the processes, manage risk, and ultimately ensure success.
Below we have outlined some of the main topics that are often overlooked by product owners in the product expansion process.
#1 Are the stability studies for your product done in the conditions required for the countries you are considering for expansion?
Most countries in Latin America have warmer climates and therefore require stability studies to be performed in conditions that match those climate zones. This might include physical, chemical and microbial tests. This process ensures the product maintains its quality, safety and efficacy in warmer or extreme environments. If stability studies aren't run under the correct conditions, some local Health Authorities will require new studies to be completed before the dossier can be submitted and evaluated for approval.
TannerLAC understands country-specific stability study requirements to help ensure your product registration and launch goes smoothly in Latin America and other emerging markets.
#2 Do you have an adequate pharmacovigilance plan?
Pharmacovigilance ("PV") involves the detection, understanding and prevention of adverse effects ("AE's") or any problem that may arise when using a drug. The aim of PV is to protect the public from medicine-related harm.
All medicines go through extensive testing during clinical trials to ensure safety and efficacy for the patient. However, some side effects do not become clear until the product is available to a wider population.
It is important to have an adequate PV plan for your product in each country you are planning expansion. TannerLAC has extensive experience in designing plans for reporting AE's to the local Health Authority in each country, as well as submitting locally required reports, and other local country-specific requirements.
#3 Have you done a trademark search in the countries you've selected for product expansion?
Most Latin American countries have their own local regulations concerning trademarks. Have you considered the following?
You will need to register the trademark in each individual country as each has its own specific regulations.
It is essential to research and make sure trademarks make sense in the local language and hold no negative connotations.
Checks need to be done to ensure there are no other trademarks that could present opposition.
TannerLAC has a multi-lingual team that can help you navigate these requirements to ensure that your product launch goes smoothly.
#4 Does your filing documentation contain the product information that is required locally?
When registering a product in an emerging market, it is important to take into account that each country has different requirements for supporting legal documentation. This documentation is used to prove aspects of the product such as traceability, origin, safety, efficacy, etc.
TannerLAC understands local requirements and what Health Authorities in each country are looking for when it comes to filing. We can review your legal documents and let you know the probability of approval or further questioning from local Health Authorities.
#5 Do you know how your product will be classified locally?
There are many different classifications for products in Latin America. This can impact how fast your product can receive marketing approval, whether a product can be registered or not and if it can be registered under the same classification as it was approved abroad. The local classification is important because the registration requirements vary for each class of product. Some classifications don't require a registration, only a simplified application and less supporting documents.
TannerLAC can help to determine which local classification your product falls into, helping to ensure a smooth registration process.
—–
With a focus on Latin America and partnerships in many other regions around the world, Tanner Licensing, Acquisition & Commercialization (TannerLAC) provides pharmaceutical, biotech and healthcare companies with a single partner for the commercialization of their products in challenging international markets and is uniquely suited to maximize a product's value through in-market registration and promotion. Built over the last two decades, TannerLAC has an established network of product supply, marketing and commercialization relationships that allows our partners to monetize their healthcare assets in target markets with minimal investment and minimal risk.
Contact us today to discussion your expansion opportunities: LAC@tannerpharma.com.