Protection through preparation: How self-test kits became essential
The value of self-test kits has surged in the last two years and these items are now viewed as an integral part of the fight against a rise of infectious diseases, from Covid-19 to monkeypox. Learn more about how Tanner's GMS division ensures sufficient supply as demand increases.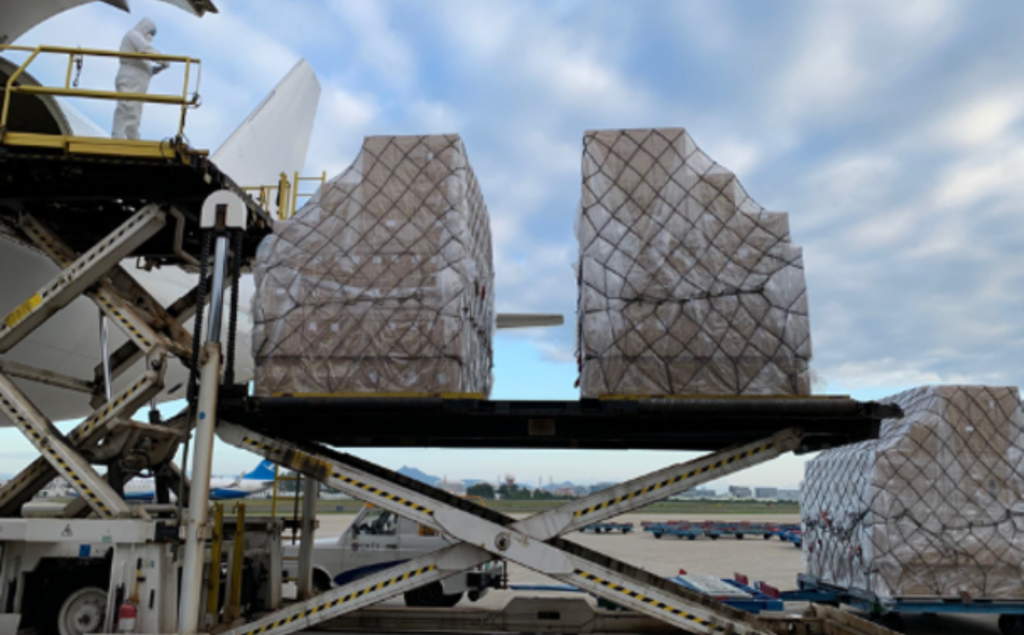 Self-test kits have grown in importance since the outbreak of Covid-19 and are now a vital tool to quickly identify people with infections, stop diseases from spreading, and protect the wider population. Access to self-testing kits not only provides fast diagnostics results but also reduces visits to public testing centers that may exacerbate the spread of infection.
Understandably, the pandemic intensified the demand for self-test kits. Lateral flow tests became part of people's routines, with many having never used a self-test kit before. And now the effectiveness of providing the public with these kits has highlighted the potential for self-testing beyond Covid-19 for other infectious diseases currently spreading in multiple countries.
According to the World Health Organization (WHO), the largest number of dengue fever cases ever reported globally was in 2019, with many outbreaks being reported again this year. The 2019 outbreak in America saw 3.1 million reported cases, more than 25,000 of which were classified as severe. WHO states that, despite there being no specific treatment for dengue, early detection combined with access to proper medical care lowers fatality rates of severe dengue to below 1%. Self-testing can be critical in enabling early detection as soon as a patient suspects that they have been exposed or begin to exhibit symptoms.
Another disease with rising infections is monkeypox, which is transmitted through close contact with an infected person or animal, or with material contaminated with the virus. Currently, WHO states that if monkeypox is suspected, health workers should collect an appropriate sample – usually from skin lesions or biopsy – and have it sent to a laboratory. Rapid identification of new cases is critical for outbreak containment, and self-test kits can play a vital role in preventing human-to-human transmission as a diagnosis to not require the patient to travel to a healthcare center.
Securing supplies of self-test kits
Being prepared for surges in infections is easier said than done, especially when there is high demand, and many organizations need support. Tanner Pharma Group is dedicated to distributing a range of medicines, medical supplies, and equipment to ensure that patients, healthcare providers, clinical trial sponsors, and government agencies have access to the treatments and materials they need for health and wellness.
In fact, in 2020 amid high demand for PPE, a new subdivision was created called TannerGMS (Global Medical Supplies), which leverages Tanner's extensive global network of partners and supply chain expertise to source products.
"Before Covid, I don't think many thought businesses would have to shut down and that our day-to-day would become remotely. I think as a population we're more conscious now about preventing the spread of germs by wearing masks and gloves, staying home, and doing self-testing. We're more prepared and know what measures to take to protect ourselves, and the PPE and other materials needed to support these practices must remain readily available," says Gaby Bedoya, business development manager at Tanner Pharma Group.
"Tanner has helped to make a difference and supply solutions to countries in need, such as oxygenators in India when they were in huge demand. And working with a manufacturer in China, we were able to supply Covid-19 tests in high volumes."
During the pandemic, TannerGMS was able to provide swift and tailored support for the supply of PPE, self-testing kits, and other items such as oxygen tanks. Tanner's expertise and global network provided the agility and capacity to deploy resources quickly, without compromising quality. Its supplies of rapid antigen tests are CE marked for symptomatic and asymptomatic use and offer rapid testing of SARS-CoV-2 antigen within 15 minutes.
"We're here to help organizations find the resources to be prepared for any upcoming surges," explains Marilyn Sepulveda, business development project manager at Tanner Pharma. "There are new supplies and diagnostic tests coming out on the market that will be beneficial for infectious diseases outside of COVID and its variants. We want to ensure people have access to these resources, no matter their location."
Tanner continues to support the supply of rapid antigen tests for Covid, as well as other PPE products such as masks and hand sanitizer. Looking forward, TannerGMS has established itself as an ideal partner for the development and supply of self-testing kits for other infectious illnesses, from small supply to large volumes. TannerGMS also works with other sectors such as hospitality, the cruise industry, and schools to ensure they have vital supplies of medical equipment whenever required.
---
Maintaining Global Supply of Pharma Products Amid Uncertainty
Managing supplies of medical products is a continuous process that requires effective forward-planning in procurement combined with the flexibility to adapt to meet changing demands in a crisis. The peak of the global pandemic of 2020 really highlighted the life-changing importance of preparation and response, and what can happen when supplies become depleted. In this whitepaper, we examine some of the reasons behind the unavailability of medical products around the world and address various operations challenges and response protocols required to resolve these immediate demands, with expert commentary by our Tanner team. Download to learn more.