Q&A with LATAM Medtech Leaders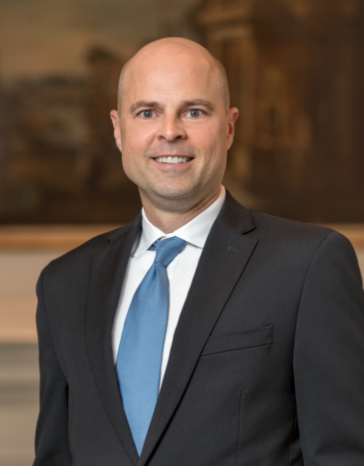 In this interview, Steve Scalia, president of Tanner Pharma Group, speaks with Julio Martinez-Clark, founder and producer of the LATAM MedTech Leaders podcast series and CEO of Bioaccess, about Tanner's experience in the LATAM pharmaceutical market. He also shares his insights on market challenges and trends, and how Tanner is bridging the gap in patient access to medicine.
TannerLAC, a division of Tanner Pharma, provides pharmaceutical, biotech and healthcare companies with a single partner for the licensing, registration and commercialization of specialty pharmaceuticals, supplements and devices in Latin America and emerging international markets. With extensive experience and a network of local partners, TannerLAC helps patients get access to the therapies and medicines they need, and pharmaceutical manufacturers achieve higher sales and a higher return on their investment.
Q: How did Tanner Pharma Group get its start?
A: The story of our company is a great one. I've been friends with our founder Banks Bourne since we were both 13 years old. Banks is a pharmaceutical investor, and our parent company that he also founded, Bourne Partners, is a pharmaceutical investment bank that does direct investment and provides advisory services for pharmaceutical, consumer health, and pharma services companies.
Banks' interest in narrow verticals within healthcare stemmed from his involvement in a products company called King Pharmaceuticals back in the late nineties. King was a company that was in the original days of acquiring legacy assets from big pharma and their focus, like a lot of companies, was the US. But when they started looking for international opportunities, they recognized that Latin America was a strong market. Banks understood that for the companies that were willing to invest the time and the effort and make strong partnerships, Latin America was definitely a region that was worth pursuing. So as a result, our first division at Tanner was a division that helps companies reach commercial markets in Latin America for pharmaceuticals and for MedTech.
Q: What are some of the challenges that pharma companies encounter in Latin America?
A: Because there isn't an overarching regulatory agency that oversees Latin America or South America like they do in Europe, every regulatory agency is different, and the market conditions are different. So, it takes an experienced group to help navigate companies through this. At Tanner we create a single point of contact for US, European, or Asian pharmaceutical companies that want to access LATAM markets without having to obtain that level of knowledge for themselves.
Q: What motivates the Tanner team?
A: One of the things we're most proud of at Tanner Pharma Group is our core purpose – improving lives by providing access to pharmaceuticals and devices and diagnostics to all parts of the world. I feel like we have an obligation, especially in countries like the United States, and countries in Europe, where we have access to pretty much everything. Every single product that's available in the world is available here in the US, and we don't know what it's like to have to import something. We don't know what it's like to go visit our physician and have them say, unfortunately, I don't have access to a product that can treat you. There's an obligation for us to try to make things more equitable, and the way we can do that is to help bridge communication, but also help bridge distribution into markets where there's a need and no availability. If we continue to accelerate change, maybe we can look on this pretty soon and say we've leveled the playing field.
Q: What are some trends in Latin America that are relevant to our discussion, including your thoughts on the Pacific Alliance?
A: I think when there's a common intention of making things easier and bringing leverage from more powerful groups coming together, even if it's countries or regulatory agencies, there's definitely benefit there. And I think the Pacific Alliance has its best opportunity to succeed now because it's got the tailwind of some other global trends that we are seeing including the barriers to information that are coming down as we speak.
In addition to the licensing and commercialization that we support, we do a lot of named patient supply. When there's availability of a product in the United States or Europe, and it's not available in Latin America, but a physician sees a need for a specific patient, we can secure a named patient import permit to bring in a product from outside of the country.
One of the biggest drivers of demand for that is access to the internet and patients themselves understanding and finding treatments that are out there. Pair that up with the physicians that are attending a lot of international conferences and getting information about new treatments and the result is more information-sharing and more access opportunities.
Q: Talk about how Tanner is bridging the innovation gap in Latin America, where patients have delayed access to advanced medical technologies. A patient here doesn't always have the same level of care, the same products available to treat him or her, then a patient in the United States or Europe.
A: Our mission also centers around closing the innovation gap in Latin America. And with the clinical trials we help support, it is impressive. It's so rewarding to see a patient that has access to an innovative treatment that has never been tested before but is promising. And it can alleviate a chronic disease or a chronic pain that he or she's been suffering from for years. And if it wasn't for the early-stage treatments that we bring to this region, for example, he or she wouldn't have access to that therapy or that device. So, it's very rewarding to see that.
Q: Tell me more about what you are doing in the clinical trial space pertaining to Latin America.
Our business model is to bridge the gap and to provide access to products that are not available locally, but we're also working with companies on a daily basis that have their own manufacturing, that have their own development. And in the case of clinical trials, one of the global trends we are seeing is a decentralization and a diversification of clinical trials.
Part of what has been attractive to trial sponsors and contract research organizations about the clinical services we can provide is that are rooted in quality, regulatory, and distribution expertise that we've built over the years to be able to help access these markets and diversify their clinical trials. It's not new to us. What is easier for us is very difficult for them. And that's the definition of partnership as far as I'm concerned. They've got something we don't have, a great product in development that can help. They need a diverse population of patients within their trial. They need to go outside of the US or Europe, and we can easily help them do that. We can help support those trials and those advancements in medicine.
There's also great value in the populations of Latin America too. There's such a diverse genetic background and so there's a lot of benefits to doing clinical trials in Latin America. And I think we're just seeing the beginning. I would say that the move to clinical trials is probably even behind the move to access to approved products. There is a lot of potential there.
Q: Can you describe your business model in the region?
A: We've built relationships in the region for more than twenty years. We have an actual entity in Brazil as well as people on the ground in Colombia and Mexico. Our licensing, acquisition and commercialization division has a lot of its own team members dispersed throughout Latin America. Many of these individuals are constantly meeting with, negotiating with, and shepherding applications through the regulatory agencies. Many of them are commercial in nature, working with local pharma companies, distributors, importers to facilitate commercial operations. And we're constantly doing research on market need and product assessments by market.
So even though our headquarters is in the US, we feel it's beneficial to have a local team with experience from pharma companies as well, because they also know the local regulatory and cultural elements. We're also expanding both with our own people and with local partnerships. Essentially, we're a turnkey solution for innovators, manufacturers, and developers that don't have the time and don't want to build out their knowledge.
Q: What country stands out for different reasons?
A: I can name several and I'll tell you why too. I might start with Venezuela. When Tanner was formed, Venezuela was one of the top markets in Latin America. It's tragic to see what's happened – the gap has just grown so much between access and ability that we really want to try to do more there. On the opposite end of that, but a smaller market is Chile. I'd say maybe because they're a younger government, things are a little bit more streamlined, and we've enjoyed doing business there. The anchors have always been Mexico and Brazil just from a population standpoint. Many times, our analysis of opportunity starts with those two markets, and if we can get one of those to work, then it's a viable opportunity.
We love doing work in Colombia. The people are great. There's also a lot of pride, and this is throughout Latin America, but I would specifically mention Colombia, where pride in being able to procure your own healthcare is clear. There's a lot of ingenuity and a lot of drive to improve things, so we love doing business there too as well.
Argentina also used to be a big market for us. We have had some cautionary tales in the past, and I think this may be improving, but for our partners and for us, the security of the intellectual property is really important. When we bring a dossier to the regulatory agency, getting that approval and getting the protections that come from a market authorization are important to the viability of the product and the trust that we're developing. Not only with the partner, but with the local healthcare systems, hospitals, physicians, and the people who were using the product.
There were some incidents where branded products quickly turned to generics from Argentinian manufacturers. We've had to be a bit more cautious. I don't mind saying it here because hopefully if the message were delivered, I think it comes from a good place where the Argentinian government wants to protect the Argentines and their interests and their companies. And I understand that, but when trust is fragile, it makes it tougher for new opportunities to come in. I can say that we've had some manufacturers and developers that turned down opportunities in Argentina for fear of their IP being shared. But having said that, it is a great market, the products that we've had there have typically outperformed projections and obviously great people as well, too.
Q: What's your overall perception of LATAM as a place to do business?
A: It's an amazing opportunity. If you're looking at it just from a business standpoint, I think there are pharmaceutical companies that can see a return on investment more easily than maybe they could have 20 or 30 years ago. You've got the development of a middle class that is growing as rapidly in Latin America as anywhere else. And you have more access to more products that are becoming available as well.
When we look at entering the market, and we think about what are the types of people that we want to deal with, it's still relationship based. It's people doing good things for other people. So, I even get beyond the return-on-investment aspect and say, we have a real opportunity to lift a lot of people up.
Q: Any final thoughts, morsels of wisdom? What would you say to the CEO of a newer medical technology or pharma or biotech company in the US that is just exploring markets for his or her company?
A: I would say get on the train before it's going too fast for you to jump on. I'd say the Latin America train has a full tank of fuel and is accelerating at every moment. But don't do it alone. There's plenty of people who would love to partner with you to make things easier. And even if it's not Tanner Pharma Group, the region is full of great people who just want better healthcare outcomes. They want better access and they're willing to work really hard for it. People can see the growth of Latin America, so let's hurry up and get involved and do what you can.
—–
The LATAM Medtech Leaders podcast delivers insightful structured interviews with leaders of medical technology and other life science companies with meaningful experience (or ambitious plans) in clinical research or commercializing medical innovations in Latin America. Guests talk about their experiences or ambitious plans in the region and provide a pathway for other leaders to follow so that they can save time, avoid costly mistakes, and benefit patients in Latin America with faster access to medical innovations. You can subscribe on your favorite podcasting platform including, Apple podcast, Spotify, Google podcast, Amazon music, IHeart Radio, and Pandora.
Check out the complete discussion from which this interview was excerpted here.