Taking in the Bigger Picture | Cristian Araujo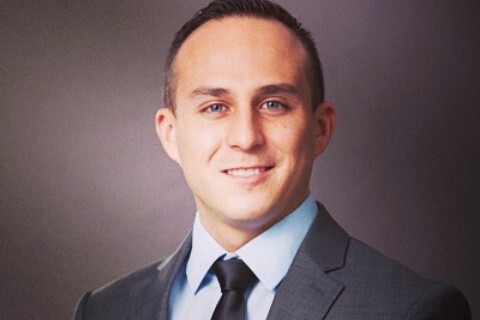 The right person for the right position. Cristian Araujo may have questioned whether or not that was true when he first started working for Tanner Pharma Group, but in time he has realized, the proof is in the pudding. Or rather, the people.
For nine years now Cristian has been keeping busy as the company's Logistics Manager for all US facilities. Prior to working in the pharmaceutical industry, Cristian made a place for himself working in logistics and management for UPS. He didn't foresee himself switching from a courier service to pharmaceuticals, but his friendship with the husband of Maryori Alvarenga, EVP of TannerGAP & TannerCTS Supply, made that change possible.
Cristian had been working many years for UPS, so long that he was ready for a change. When change knocked, Cristian answered.
Maryori's husband told Cristian about an open position with Tanner working in logistics and he decided to take a chance. His previous work helped him transition into the new role, but there was still the challenge of working in a new industry.
"Everyone was doing everything," he remembers. At the time the company was comprised of only a dozen or so people, and while Cristian may have been hired as the Logistics Manager, his work really consisted of any and everything required to help get the company running.
Even within his department, there was just him and one other person. "I started with Tanner and had to build up the department. Along the way I had help from Maryori, and by her side we made the logistics department go to the next level. Back then it was not a formal logistics department, it was just a few people working together to accomplish big tasks."
Today, Cristian's role has become much more focused on logistics. And instead of two, he leads a fully established and growing department.
Change brought Cristian to Tanner, and change is what led him to be where he is today. Despite the long days, stress, and learning curves, in the end he came out better, and so did Tanner.
Cristian and his team have learned to create more efficient procedures for distributing and managing medicines, and he was able to use his own knowledge to increase shipping accounts and bring in suppliers. Now departments can focus on their own particular areas of work and get more medicines in the hands of patients.
​
"It has been a crazy ride, but we are where we want to be right now. The sky's the limit!"
What has helped Cristian and Tanner the most over the years is the culture, the culture Cristian best describes as "family."
"The way that we think is all thanks to the culture we've built. We are always thinking about what we can do to help each other. I think this is because of the diversity that we have in the company. We have people from everywhere. That's pretty hard to find."
There's no doubt in Cristian's mind, Tanner exists and operates as a team. His department is a team, and the company at large is a team as well. The position doesn't matter, and that's been true from the beginning.
"Sometimes when we grow, we have to adapt to changes. And I'm not going to lie, it wasn't always easy! And it's not that you necessarily get used to the constant change, but you start to see the bigger picture."
And part of the big picture, Cristian has learned, is that when you're with family, you don't have to carry your burdens alone.
He also learned a little something about marriage.
One big surprise that Cristian found in his Tanner family was someone special – someone with whom he would build his own family.
He started back in July all those years ago, and this July he will officially be having his wedding. Cristian met his wife, Margarita, TannerLAC Commercial Operations Director, three weeks after she joined the company. Since then, the two have made history together, owning a home, and having two children.
Ultimately, Cristian became not just the right person for the company, but he found the right company to call family, making the bigger picture a little more clear. His life changed at Tanner, and he hasn't looked back since.