Tanner Pharma Group and REV Pharma Donate Wound Care Treatment to SOS EB Kids to Improve the Lives of Children with Epidermolysis Bullosa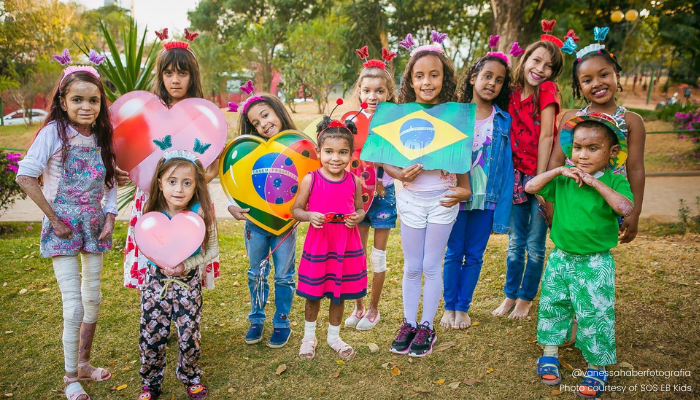 Brasília, DF, Brazil January 25, 2022 – SOS EB Kids, a nonprofit organization whose mission is to improve the quality of life of Brazilian children living with Epidermolysis Bullosa (EB), recently received a donation of Curefini Ointment from Tanner Pharma Group ("Tanner") and REV Pharma Corp. ("REV").
EB is a rare and serious genetic illness that does not currently have a cure. It is characterized by acute sensitivity in the skin and mucosal membranes, and patients with EB develop blisters and sores in response to very minor types of skin trauma, such as a mere touch to their skin or even changes in weather. These lesions can be both external and internal. Patients of EB are affectionately referred to as "butterflies," a reference to their fragile skin.
Curefini Ointment is a powerful, topical skin treatment that protects injured skin, wounds or exposed mucous membrane surfaces from harmful environmental stimuli. Through TannerCARES, the philanthropic arm of Tanner, the company provided units of this product free of charge, with a matching donation from REV. The donation of 120 units of Curefini Ointment will specifically benefit child patients in Brazil identified and supported by SOS EB Kids.
"We are very grateful for the generous donation from Tanner and REV," said Christiane Brasileiro, SOS EB Kids President and Founder. "Curefini Ointment was actually the product that inspired us to start SOS EB Kids. When we found out that Curefini Ointment could help protect the skin and alleviate pain, we wanted to find opportunities to provide this treatment to those suffering in Brazil. Through this donation we will be able to substantially improve the quality of life for our butterflies."
Tanner Pharma Group partners with pharmaceutical companies and NGOs to facilitate access to medicines around the world. At Tanner, every member believes that access to medicines should not have borders, and their goal is to improve as many lives as possible.
"We are proud to support the selfless work of SOS EB Kids in their pursuit of alleviating the suffering of Brazilian children with EB," said Steve Scalia, President of Tanner Pharma Group. "Everyone deserves access to treatments that can improve their quality of life, and we look forward to continuing to work with SOS EB Kids and other organizations who share in our mission of getting medicine to the patients that need it."
REV is a pharmaceutical company with a mission to improve the lives of patients and families by developing innovative and efficacious therapies in wound management and skincare. Curefini Ointment and Cream are the result of REV Pharma's years of a strong commitment to research and development, in close collaboration with global thought leaders and practicing healthcare professionals. Curefini Ointment has been used in clinical and non-clinical settings in the management of skin injuries and the signs and symptoms of a broad spectrum of dermatological conditions, including Epidermolysis Bullosa.
"Curefini supports and shares with Tanner and SOS EB Kids a steadfast commitment to improve the lives of people living with EB. We are grateful for the opportunity to increase patients' access to efficacious treatments," said Martha Cassini, Curefini's Medical Advisor.
Learn more about SOS EB Kids and their efforts in supporting patients with EB at www.sosebkids.org. For more information about Tanner Pharma Group, visit www.tannerpharma.com. For additional information on REV Pharma, visit www.curefini.com.