Tanner Pharma Group Supports Ukraine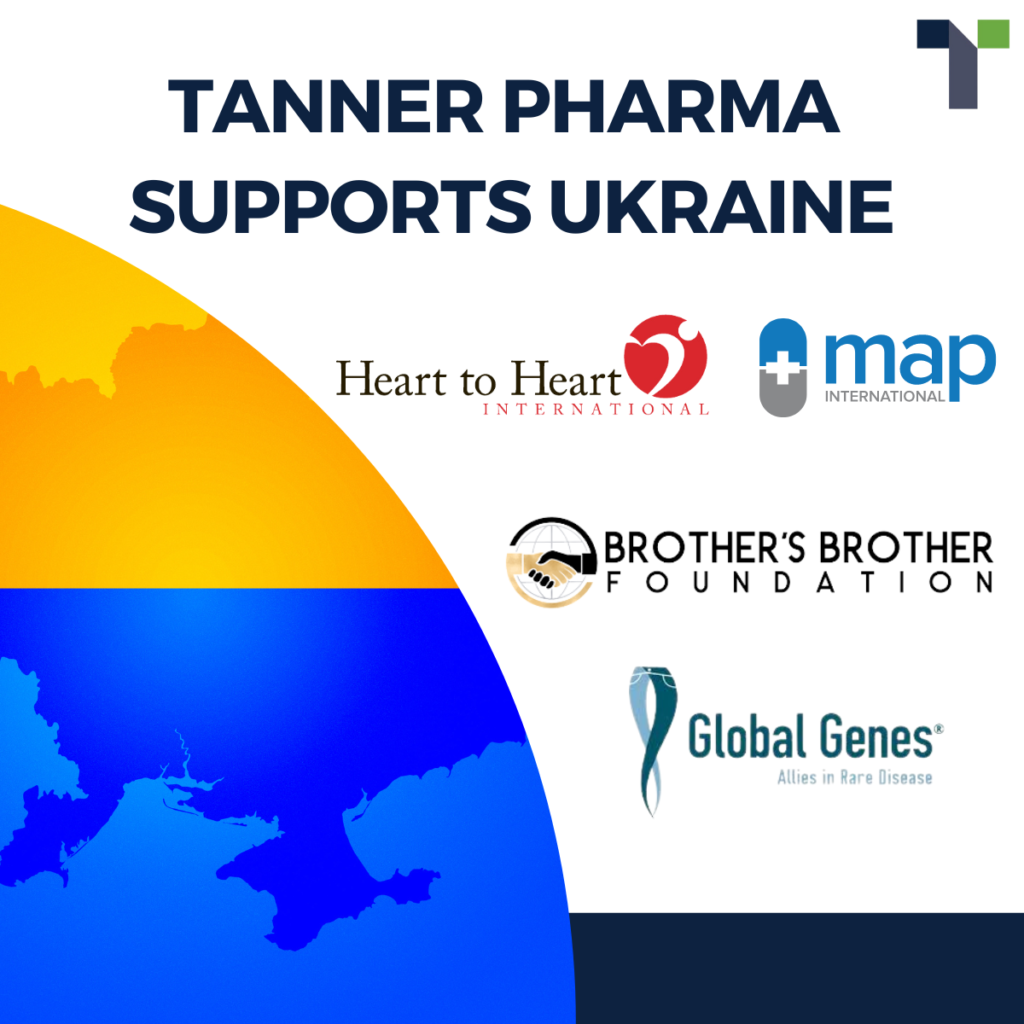 In response to the ongoing crisis in Ukraine, Tanner Pharma Group will contribute over $124,500 and donate 14,803 units of essential products to select organizations that are making a positive impact and actively providing direct aid and relief to those most affected by Russia's war in Ukraine.
Learn more about the work of these organizations and what else can be done to support their missions.
MAP International provides medicines and health supplies to those in need so they can experience life to its fullest. MAP is responding to the Ukraine crisis by sending essential medicine, health supplies, and Disaster Health Kits to displaced families and children who have lost everything. Learn more.
Brother's Brother Foundation helps bridge the gap between aid and sustainability by supporting localized programs and providing essential resources in the areas of Healthcare, Infrastructure, Disaster Response, and Education (H.I.D.E). The Brother's Brother Ukraine Relief Fund supports emergency relief and logistics for the Ukrainian Ministry of Health (MOH) and reception centers in Poland and Romania. Learn more.
Heart to Heart International seeks to improve healthcare access in the U.S. and around the world by ensuring quality care is provided equitably in medically under-resourced communities and in disaster situations. Heart to Heart International is sending medicines, medical supplies and humanitarian aid, as well as portable medical clinics to Ukraine. Learn more.
Global Genes is committed to providing information, resources and connections to all communities affected by rare disease. Global Genes is working with partners from around the world to provide support for rare disease families from Ukraine who have been affected or displaced by the ongoing war. Learn more.
---

TannerCARES is the philanthropic commitment of our company. The TannerCARES committee facilitates the charitable giving process for the company, which includes the giving of time (volunteerism) and the giving of financial resources (charitable donations).
To learn more about TannerCARES or to discuss a collaboration, please contact Margarita Chala at mchala@tannerpharma.com.