The benefits of early access programs
Patients living with critical illnesses may require access to medicines that are unavailable to them for various reasons. Life-changing treatments might take years to pass the necessary regulatory approvals in certain countries, if at all. Tanner enables patient access to innovative medicines through the creation and implementation of early access programs. These programs are compliant pathways that provide critical medicines to patients before the treatments are commercially available in their country.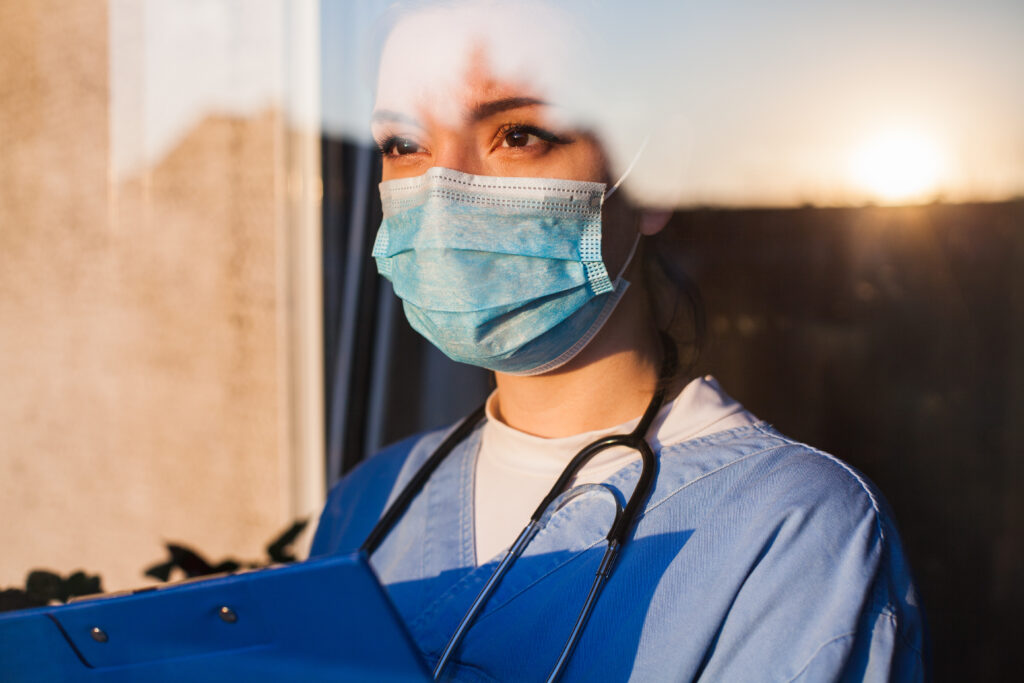 Early access programs (EAPs) provide a lifeline for patients living with critical conditions such as cancers and rare diseases. Treatments may exist that could make a dramatic improvement to these serious conditions. Yet such medicines may be unavailable due to regulatory reasons and the ability to pay for them. And patients may not have the time to wait for regulatory approval and commercial launches, which may never happen in their country.
EAPs allow patients to receive potentially life-changing or life-saving medicines before their national medical authorities have approved the products. And in some cases, the manufacturers of such treatments may be willing to provide them free-of-charge.
Rules on EAPs vary by country, but the common understanding is that the benefit for the patient must outweigh the potential risks of using what is technically an unlicensed medicinal product. Before any access program begins, the patient benefits must be clearly defined by the responsible physician or manufacturer.
"It's more than giving hope, it's about being able to provide real solutions that can change a patient's life," says John Lagus, Executive Vice President of Business Development at Tanner Pharma Group. "If it's a child with a rare disease diagnosed at birth, and they require access to a new therapeutic in order to extend life or give a higher quality of life, it can positively impact both the child and their family."
"Other examples I've been part of in the past include new innovative oncology medicines provided via EAPs that have been game-changers in essentially giving people a longer and better quality of life – and not just incremental amounts."
EAPs can aid real-world understanding of medical treatments away from the confines of a clinical trial. Before medicines are rolled out to the wider population, key information can be recorded in a real-world setting.
Greater knowledge and understanding of the products earlier on will ultimately benefit more patients in the longer term and enhance wider market penetration once the product is launched commercially. Shipment of the items also provides crucial supply chain information regarding the required climatic conditions for the product.
"Beyond helping patients, companies can benefit in terms of thinking about future commercial markets and having physicians in those markets using the medicine with knowledge about the treatment's capabilities and benefits at the time of launch," adds Lagus. "If it's a chronic condition, having patients in the EAP on the medicine who can transition to commercial supply at launch has the potential to impact the launch uptake and ultimately the commercial success of the medicine."
Making a difference: early access
Early access is a broad term that may include compassionate use, managed access, named patient supply, and expanded access.
The concept of EAPs has its origins in the AIDS crisis of the 1980s when no treatments were available for the disease. More recently, early access has risen to greater prominence during the global COVID pandemic. When the vaccines were in development, governments around the world were searching for other effective treatments for COVID-19.
Initiated by manufacturers or physicians, EAPs can be viewed as an extension of clinical trials. However, EAPs are different from clinical trials because the main intent is to provide treatment for patients who otherwise would not have access to the medicine. EAPs are typically initiated late in Phase III development or immediately following registration in a market like the US or Europe. If treatments show positive data in Phase II of a clinical trial, planning can begin for an EAP. For diseases that lack treatment and have a significant unmet clinical need, requests may come in as early as at the end of Phase I if the initial data is strong enough.
One risk is that any adverse effects of the medicine may be unknown at the time of the EAP, but patients and physicians are often willing to take that risk if they have run out of options. Timing is also crucial for an EAP to be successful. If the patient's condition is too far advanced, they are unlikely to gain the full benefits of the treatment.
Rare disease is one area where the unmet medical needs are considerable. Out of some 7,000 known rare diseases, roughly 5% currently have a registered treatment available. As a result, innovative treatments are still needed for the remaining 95% of rare diseases. This is expected to lead to a rise in EAPs as more companies embark on tackling these diseases, combined with a desire for organizations to get treatments to patients as soon as possible.
"Companies are developing new technologies that are true game-changers in terms of addressing significant unmet medical need," adds Lagus. "There's so much development in the rare disease space that will make profound differences in the lives of patients for generations to come. "
How Tanner can help
Tanner Pharma Group is a US-based pharma services company with global operations and an extensive distribution network. The company offers different access solutions depending on the need and enables patients to access medicines in countries where they are not commercially available.
Tanner also liaises with healthcare providers, patients, and ministries of health to enable access, delivering cross-border solutions that provide treatments for unmet medical needs. "It's really about leveraging a network of partners. And a key part of what we do involves creativity, determination, and tenacity. A lot of things that are in our core values," adds Rob Keel, Executive Vice President of TannerMAP. "But it's the ability to find solutions and not being satisfied until you've got treatment to a patient that really drives us."
---
Enabling Access to Medicines: What Manufacturers and Patients Need to Know
Early Access Programs (EAPs) are a pathway for pharmaceutical companies to provide innovative drugs to patients living with serious conditions. These treatments may still be in development or already have approval somewhere in the world. This whitepaper provides an overview of the key information drug developers and patients need to know about access programs and touches on the role Tanner Pharma Group plays in enabling global access to critical medicines. Download now.