The Brazilian Pharma Market: Key information and what may change
Brazil has the largest pharmaceutical market in Latin America, and recent political changes have raised speculation about what other changes could be in store. We take a look at the country's pharma market and explore what could be around the corner in terms of legislation.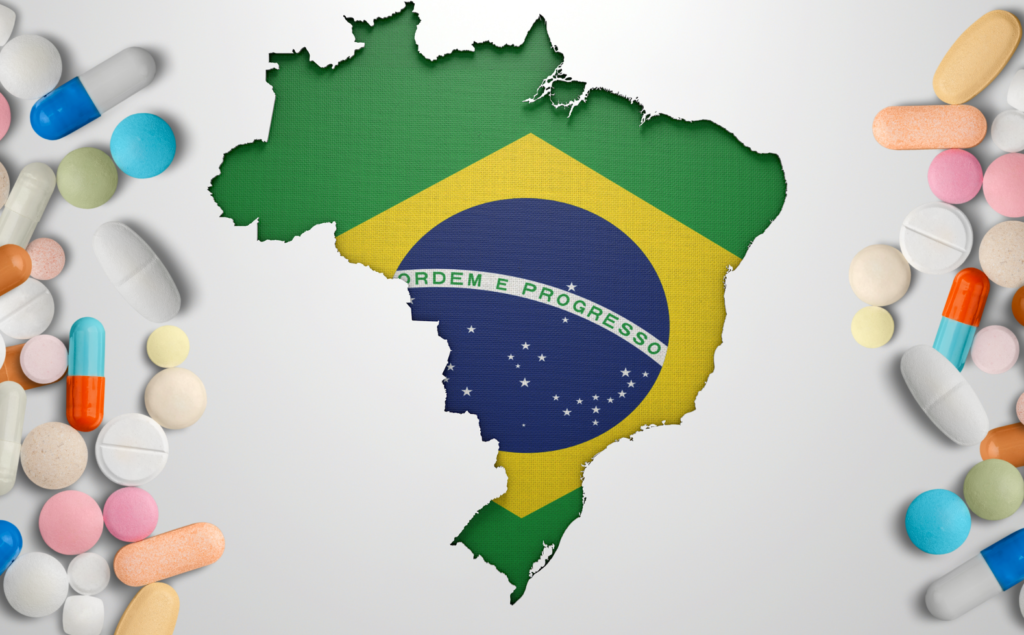 Brazil is the largest country in Latin America, with a population of over 212 million, and consequently has the biggest pharmaceutical market in the region.
This size alone brings significant benefits to its citizens, with Brazil having a publicly funded and government-run healthcare system offering free and universal access to healthcare for the entire population. Sistema Único de Saúde (SUS) is the world's largest in terms of the number of users, land coverage and affiliated treatment centers. It is estimated that Brazil's SUS currently spends around 10% of the country's GDP on its healthcare, which before the election, was forecast to rise to 12.6% by 2040 based on statistics from OECD.
Pharmaceutical sales in Brazil reached $17bn in 2021, according to GlobalData figures. Despite this, Brazil's trade protectionist policies mean that there are few pharmaceutical companies of international origin within the country. There are also strict price controls, which in some cases can limit profitability for manufacturers.
Brazilian public spending on healthcare, drug pricing reforms and remote medicine
Before the recent change in administration at the 2022 Presidential Election, Brazil's health regulatory agency Anvisa had recently joined the Pharmaceutical Inspection Co-operation Scheme (PIC/S) in 2020, introducing new processes that would allow product owners to launch products in the national market with greater ease. Advantages of joining PIC/S include the adoption of codes that should reduce the number of audits required for some products, accelerating their time to market.
Additionally, Brazil has been heading towards reforming its framework for drug pricing with new amendments currently under review with the Drug Market Regulation Chamber (CMED), as well as considering opportunities through telemedicine. Following the success of telemedicine during the pandemic, a bill was recently put forward to authorize its use throughout Brazil. If this act goes through, it will increase access to medicines and treatments, and significantly expand the available market, especially for those in rural areas previously unable to access services such as diagnostics.
Brazilian President-elect Luis Inácio Lula da Silva, or Lula, has made promises to increase healthcare spending, investing in the Unified Health System (SUS), and health infrastructure including additional recruitment for Anvisa. He has also stated his support for the domestic pharmaceutical industry, although minimal details have been provided on this topic.
While a Lula presidency may see spending on healthcare rise, it may prove difficult to pass meaningful reforms through Brazil's Congress, which is currently dominated by opposition parties. However, Lula's closer relationships with the US and Europe could see an increase in foreign investment and open up opportunities for international firms.
The generics market in Brazil
While Brazil remains a high-growth market, investment in innovative pharmaceuticals is still limited. Instead, the focus remains on its domestic industry, particularly around biosimilars, while reducing reliance on imports and branded pharmaceuticals.
A recent report from GlobalData states that the Brazilian generics market grew by 9.67% year-on-year in 2021 to $5.2bn, accounting for around 29.4% of the total value of pharmaceutical market sales, with the value of generics sales forecast to grow to $5.7bn in 2022.
Analysis also shows access to innovative pharmaceuticals is almost entirely determined through the non-transparent pricing and reimbursement process. Even if recommendations are positive, numerous obstacles remain in gaining access to the market.
Overcoming regulatory issues with the Brazilian pharma market
In emerging markets around the world, regulatory, economic, and political barriers can impede the availability of certain pharmaceuticals, supplements, and diagnostics. And despite high demand, the Latin American market is one such region that faces these challenges.
Tanner Pharma's Licensing, Acquisition and Commercialization (LAC) division was established to help international pharmaceutical and biotech companies gain a foothold in Latin America and other emerging markets, by licensing, registering and commercializing products.
Over time, TannerLAC has accrued in-depth knowledge of Brazil's healthcare system, registration requirements and how they are applied, with a multilingual team, and an experienced network of local partners.
"We have always been able to find a way to solve issues," says Margarita Chala, TannerLAC's commercial operations director. "When we have been told 'this is not possible', we have found ways to make it possible."
To find out more about the key pharma markets in Latin America, download the whitepaper below.
A Guide to the Key Pharma Markets in Latin America
For pharma companies interested in product expansion, Latin America is one of the most interesting and dynamic parts of the world to establish a presence. This emerging region has many opportunities for new entrants, with a high demand for specialty pharmaceuticals, supplements, and diagnostics – and some key untapped markets. The region has a population of more than 650 million people, mostly in urban areas. In 2021, Latin America displayed the fastest regional pharmaceutical sales growth worldwide, reaching 15.6%. And growth expectations throughout the region are high. In this whitepaper we profile the key markets of Argentina, Brazil, Chile, Colombia, and Mexico. Download to learn more.