A mission to improve patient access: Tanner Pharma Group
Tanner Pharma Group was founded two decades ago specifically to improve patient access to life-saving medicines. Tanner operates around the world, working with manufacturers, non-profit organizations, physicians and health authorities to get treatments to patients on the ground while navigating issues that include regulations, languages, supplies, and logistics. In this article Steve Scalia, president, shares more about the company's work and ethos.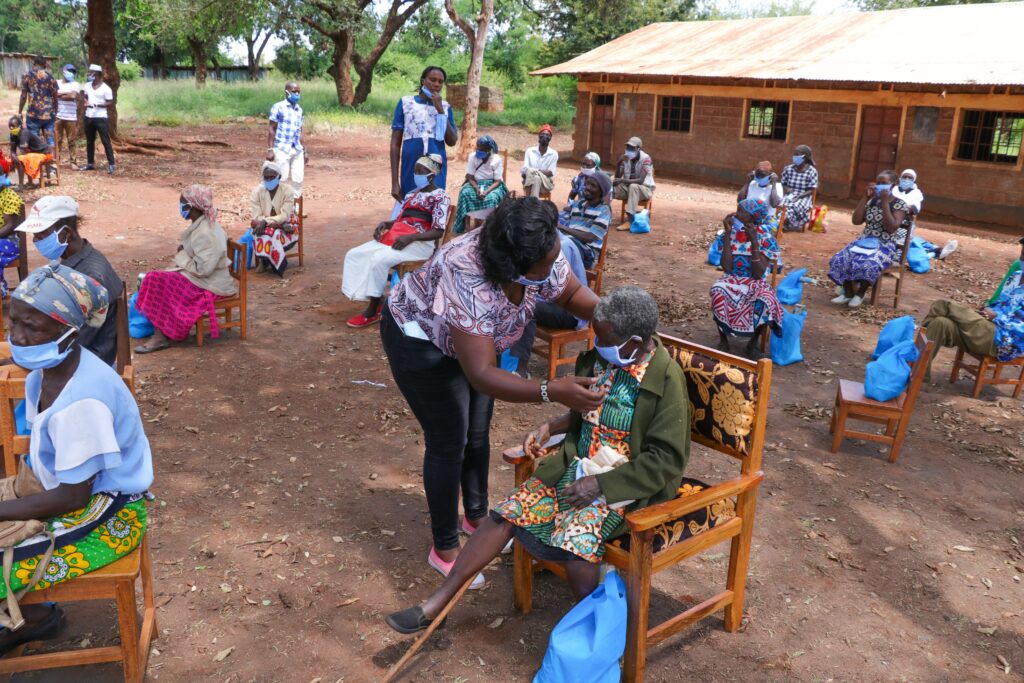 Tanner Pharma Group is on a mission to improve global access to medicines through cross-border solutions, with a particular focus on the underserved and rare disease communities. The company liaises with pharmaceutical companies, doctors, governmental departments and other organizations to ensure that patients receive treatments for unmet medical needs.
Tanner was established 20 years ago by its owner Banks Bourne, an investment banker by trade. At the end of a successful investment in a pharmaceutical company, he decided to focus on the pharmaceutical space to help improve patient lives.
Bourne recognized the opportunities that came from international markets, but also the challenges. He started a company to help pharmaceutical companies cross borders and reach more patients. Tanner now has connections and operations all around the world, and its multi-lingual staff have extensive knowledge of the regions they cover.
The business has four main divisions. TannerGAP and TannerMAP offer access programs; TannerLAC assists partners with licensing, acquisition, and commercialization of medical products; and TannerCTS offers clinical trial solutions.
Tanner Pharma Group president Steve Scalia explains more about Tanner's mission, what growth has been like, the impact of Covid-19 on operations, and what makes Tanner unique in the realm of pharma services.
How would you best describe Tanner Pharma Group?
Steve Scalia: "We're an enabler or a facilitator. 'Partnership' is a big word we use a lot. We're working in conjunction with companies to find the best solution because we have multiple avenues for achieving their goal. We can customize solutions and help them with whatever their specific need is, whatever the specific market. All our solutions center around access, improving access for pharmaceutical companies, improving access for patients.
"We consider ourselves to be entrepreneurial. As we find new opportunities, the existing commercial divisions are creating profit capital – which we call 'fuel' – to be able to launch new and innovative opportunities that help more patients."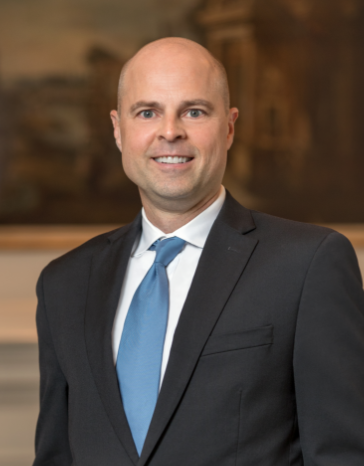 "Sometimes, the new opportunities are quick to come and go. Other times, they reach a level or threshold when we would consider them a new division. If it's a service offering that has a different customer, or a different decision-maker, and it offers a different service, then we consider that a separate commercial division. And we run it almost like a separate company, under the umbrella of Tanner Pharma Group."
What has growth been like?
SS: "We've had rapid growth for the last ten years. We've been able to pursue any opportunity we've wanted to pursue and have settled into a focus on international pharmaceutical access. And there are multiple channels and different types of products that we can push through our international distribution channels.
"We've been amazed how willing the pharmaceutical companies are to work with us as they continue to increase their readiness to out-license or outsource services and especially to a service provider with as much experience and efficiency as we have to deliver those services."
What is Tanner Pharma's mission? And how is it achieving this?
SS: "Our mission is to improve lives by increasing access to medicine around the world. It's our core purpose and we talk about it a lot. It's why we wake up in the morning. It's why everyone works so hard. It's why we overcome all the obstacles that are in front of us. We know there's a patient at the end of the day and we're trying to facilitate the treatment for that patient.
"We've got a global network of partners and we've got an amazing team. We consider our culture to be a competitive advantage. We have a low turnover of staff and they are all passionate people that work really hard and work well together in a team environment. We all try to anticipate our client's needs and we don't take 'no' for an answer. We're very resilient and tenacious in finding a way to achieve what we need to and solve any problems.
"Our entrepreneurial spirit is a big thing too. Depending on what the need is, even if we can't manage it directly, we always a find way to get it done."
What are some specific examples of how Tanner has increased patient access?
SS: "We've expanded into offices in the UK, Switzerland, Brazil, and Ireland. That gives us a broader footprint and better time zone coverage. We continue to hire people that have specific expertise in regions and distribution models where we're expanding. And then I think most importantly, we continue to become not just more efficient but more effective.
"We're always seeking to be in a mode of continuous improvement. We always aim to improve the processes, the training, and the lessons we've learned so that we try not to make the same mistake twice. That helps us move faster."
How have recent global challenges impacted the industry and Tanner specifically?
SS: "Because our focus is international access, our business has been impacted by supply chain issues, including the challenges related to shipping in international markets. Flight plans have fluctuated in various locations and costs have gone up.
"Especially in time-critical situations, it's more of a challenge to find a solution, or it's more costly. But generally speaking, a company like ours that is agnostic about which products we make available makes us able to adjust quickly to shifting demand. We played a critical role during the pandemic and our role has continued to expand within the industry as the challenges have increased for access to medicine, treatments, diagnostics, and medical equipment."
What makes Tanner different from its competitors?
SS: "We're very focused on our mission. We consider ourselves to be mission-driven, which helps us stay aligned. I would also go back to our core values. And they aren't just aspirational, it's what we bring to the table. It's a description of what we actually do. Our team and our culture is a differentiator for us. And I think the level of teamwork, communication and collaboration sets us apart and helps us. We have a lot of trust within the organization, a lot of transparency, and it helps us to move very quickly."
And where are Tanner's biggest impact opportunities?
SS: "I think it's continuing to expand our geographical reach and our presence on the ground building local expertise, ultimately expanding our footprint into new and some of the most challenging markets."
What has Tanner's reception been like in some of these new markets?
SS: "Often with open arms. A lot of times, we're dealing with the ministry of health, a hospital, or a physician group. As the world has shrunk and as barriers for entry in international markets have come down, it's really the international community that is clamouring for better access. They are aware of every drug that's available in Europe and the United States and they want access. Sometimes they need financial assistance if the pricing models in the US and Europe don't work. We have methods for trying to help that – and the pharmaceuticals companies themselves sometimes can sponsor.
"But it's a warm reception in markets where we're improving availability of critical medicines. So, the challenges are to get alignment with the owners of the product to deploy a program that may cost money or may not be a top commercial priority."
What is Tanner's plan for the next year?
"Continued organic growth. A stronger focus on the metrics, more on our impact metrics, and less on our financial metrics. We want to make sure that what we're driving towards is true to our mission, and the challenge we've had is quantifying subjective information like impact.
"We're interested in finding a standardized way to measure our impact and making sure that is the driver of everything we do and not just financial growth."
And what about for the next five years? Where do you see Tanner heading?
SS: "I see us continuing to replicate the growth that we've had in the past, where we are finding new opportunities and pursuing those. In some cases, they're quick opportunities where we can make an impact. In other cases, they're going to be long-term opportunities that might justify a new commercial division.
"But I see the focus continuing to be around international access and as there are more opportunities within international access, we would aim to be the most trusted partner that can deliver."
---
Enabling Access to Medicines: What Manufacturers and Patients Need to Know
Early Access Programs (EAPs) are a pathway for pharmaceutical companies to provide innovative drugs to patients living with serious conditions. These treatments may still be in development or already have approval somewhere in the world. This whitepaper provides an overview of the key information drug developers and patients need to know about access programs and touches on the role Tanner Pharma Group plays in enabling global access to critical medicines. Download now.