Started Small, Ended Big | Gaby Bedoya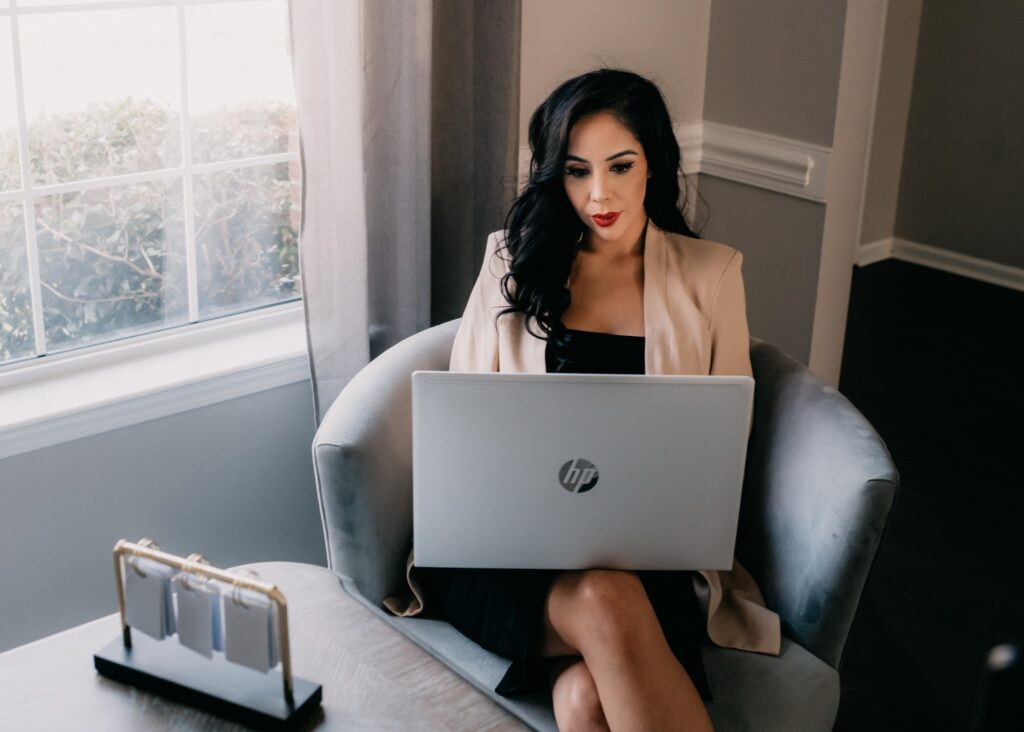 She started small, and today looks back with gratitude because of where she is now.
For a little over eight years, Gaby Bedoya has been serving under different roles at Tanner Pharma Group. First as a quoter, today as a Business Development Manager for TannerGAP (Global Access Programs), and more recently the driving force behind Tanner's newest GAP subdivision, TannerGMS (Global Medical Supply).
All those years ago, Gaby was new to the pharmaceutical industry. She remembers those early days at Tanner, working in an office so small that whenever her coworker got up to use the bathroom their chairs would bump into each other. These days, seating is more spacious, the company much larger, and the connection she felt with Tanner before has only grown.
In her previous line of work, Gaby worked for Barclays Bank. In a corporation this large, she was not so known by her name as she was by her customer rep number. When she came to Tanner that all changed.
"When I first got interviewed at Tanner, even though it was a quite small office, I saw how the team really treated each other like family and that's something that sold me. I really wanted to be part of that family."
"Even though, my previous experience was a little bit different, I knew that it was okay for me to start from the very bottom because I knew that eventually I would be able to grow."
Shortly thereafter, Gaby was hired, and with time she recognized that she was in the right place. She grew, as did Tanner, and unlike the bank she once worked for, Gaby was now making a much more palpable difference in the community. A global community.
In the years that followed, Gaby's responsibilities altered some, as did her titles, but she remained in business development culminating into her role today.
"I knew I always wanted to do business development. It's truly my passion. It's something that I truly enjoy. It really makes a lot of the difference when you love and when you enjoy what you do. I'm very grateful for that and Tanner has allowed me to do just that."
One of Gaby's fondest achievements within the company has been working alongside TannerCares, the philanthropic arm of Tanner. Through TannerCares, a percentage of every revenue dollar is allocated to philanthropic giving, supporting charities within the healthcare space, the causes of partners, and local events that are important team members. As an employee, Gaby recently submitted a requested to TannerCares to support child patients in Brazil. Tanner was able to donate a skin ointment product to support between 70 to 100 children in Brazil who are diagnosed with a rare disease known as 'butterfly skin'.
This sort of impact is what struck Gaby the moment she walked in. Tanner has an effect on people, within the company and outside. As Gaby admits, "When we see an opportunity, we chase it." Tanner isn't shy about helping others.
As needs present themselves, Tanner finds a way to create a solution. Each service division and office location were built to better support patients and access to medicines. TannerGMS is just one example. When the pandemic hit, Tanner recognized the need for test kits, personal protective equipment and other materials in locations around the world. And although the company wasn't in the business of supplying these items at the time, the manufacturing partnerships, supply channels and logistics expertise were already in place, so the team knew they could make an impact. And thus, TannerGMS was born with Gaby leading the charge.
The external impact would be impossible, however, without the sort of family culture Tanner cultivates from within. At Tanner people care, not just about their work but each other.
During her first year, Gaby came into work on her birthday, only, she had been having a rough day. That started to change when she realized her desk had been decorated with balloons and other things. Then her friend who used to work with Tanner invited her to lunch. After Gaby walked into the restaurant she quickly realized her friend wasn't the only person eating with her. The whole office was present.
"That's really in the DNA of Tanner. If I were to describe our Tanner family in a single word, it would be caring – caring for each other and for the people we strive to help around the world that we will never meet."
At Tanner, Gaby found more than a company to work for, she found a group of people to call family. And together this family is creating positive change all across the globe. She's more than a number, and so long as she remains with Tanner, Gaby hopes that will never change.