Managed access programs explained with TannerMAP
Tanner's Managed Access Program (MAP) division specializes in increasing access to life-saving treatments for patients who would otherwise be unable to access them, either via pre-approval access programs or global donation programs. TannerMAP also develops and delivers access programs for specific medicines from manufacturer partners.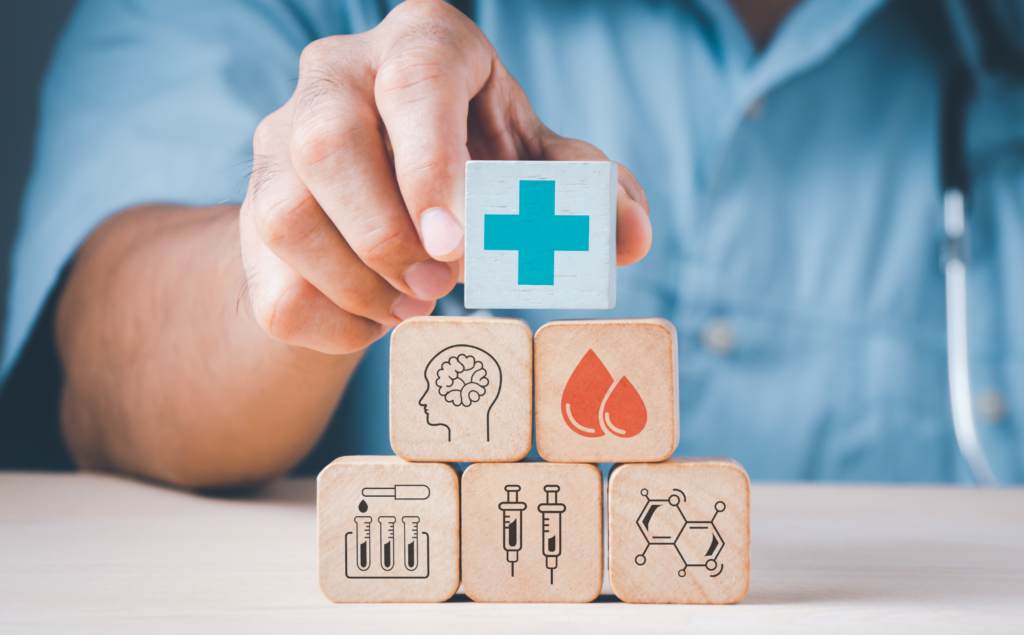 TannerMAP focuses on providing access to medicines that are commercialized in some countries or still in clinical development, but not currently accessible in the patient's home country. The division works directly with a mix of pharma companies and non-profit organizations to deliver various access programs that benefit patients with an urgent unmet need for treatment.
The inaccessibility of medical products can be driven by companies not conducting clinical trials or pursuing formal marketing approval in a country to promote a medicine because the investment cannot be justified. Another reason may be that funding is not available for the treatment through the national healthcare system, private insurance, local hospital budgets, or out of pocket.
TannerMAP works across the broad spectrum of pharma services, creating opportunities that benefit manufacturers and patients alike. The division works with partners to remove barriers that restrict patients from treatment, utilizing its resourcefulness and pharma industry expertise to avoid any potential disruptions.
TannerMAP has supported numerous initiatives in the rare disease space and is a member of Global Genes, a patient advocacy organization working to eliminate the challenges of rare diseases. Tanner is also part of the Partnership for Quality Medical Donations (PQMD) and supports funding of the Global Alliance for Rare Disease (GARD) initiative that is developing a framework and guidelines for pharma companies and governments to drive improvement in access to rare disease therapies.
To learn more about the division, we talk to Rob Keel, Executive Vice President of TannerMAP, and John Lagus, Executive Vice President of Business Development at Tanner Pharma Group.
What are some of the main operational challenges for your division?
John Lagus: "Companies are developing lots of new therapies for rare diseases. Because they tend to be smaller patient populations, these innovative treatments tend to be costly for patients to gain access to.
"The challenge for companies developing these medicines is 'how do we put these prices out there?' Manufacturers tend to be able to control the pricing more in the US, but once they move outside the US, it becomes more challenging and problematic.
"In many instances, we are being asked by the manufacturers to charge a relatively high price for these medications and funding might not be available. So, while the unmet medical need is there, it is hard to be able to provide a medicine to a patient if there are funding issues. Even in established European countries, some of these products aren't affordable based on the pricing structure.
"When you get into other markets outside of Europe, it can become even more problematic based on reimbursement and pricing structures, healthcare budgets, the types of healthcare systems, product regulations and requirements, political instability, infrastructure insufficiencies, and more. When you think of how much of the world that is not represented, it is pretty significant."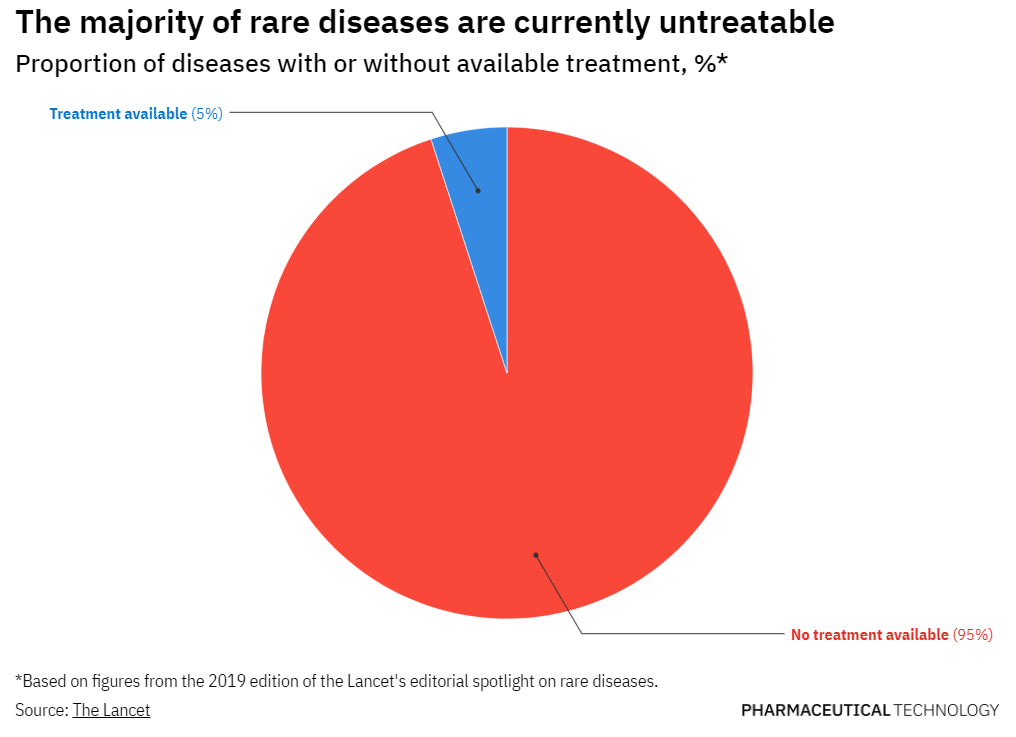 Rob Keel: "Medicines are also becoming more complex and require special handling conditions. They may be frozen or have special devices that come with them, presenting additional challenges from a logistics standpoint. We have seen this scenario with the COVID vaccines. Innovative products often require complex solutions to be able to get them from A to B without risk."
"In addition, we are seeing more products that may require training of HCPs due to special administration requirements. Or there may be potential adverse reactions related to treatment that need to be anticipated and for which the manufacturer wants to ensure the HCPs and the treating institution are prepared to manage. Every program we develop has its own challenges which requires us to be flexible and think outside the box to find solutions."
JL: "Also tied to that point is the evolution of cell and gene therapies. There is the affordability aspect, but they are extremely complex from an administration perspective. In some instances, rather than moving medicine to patients, we are seeing patients and family members moved to treatment centres around the world. This brings a different type of model to the table.
"With the explosion of cell and gene therapies in development, we are still in the early days of what is going to happen within that space so I think that will bring additional complexity in the future."
Regarding treatment on compassionate grounds, how do you identify the patients with the greatest need?
RK: "Tanner has been supporting patients and HCPs around the world for 20 years now. As a result, we have developed a global network of customers and partners that know they can come to us to get access to innovative medicines. Our partners are instrumental in building the awareness around the availability of a product and an access program."
JL: "We can't promote a medicine if it doesn't have a marketing authorization. However, like Rob mentioned, there are compliant ways to build awareness that can help more patients get the medicines they need via one of these access programs. Often, companies won't know where product requests will come from so that is part of the uncertainty of these programs during the planning phase. Especially in the rare disease space, patients often know more about their condition and what is happening in the development pipeline than their physicians.
"They may be going to their physician saying: 'This is what's in development, this is the news, how can I get access?' It is a conundrum for manufacturers and companies like us to know where to be prepared.
"What we offer is a very flexible model that allows us to respond to those requests, whether they are coming from Argentina, Korea, the Middle East, Europe, or the most remote regions of the world.
"We are very used to working with a degree of uncertainty, but similarly are able to provide certainty and assurances to manufacturers that we understand the rules and regulations for supplying medicine to any country."
What are some of the advantages that Tanner has over other service providers in the field?
RK: "Our responsiveness, resourcefulness, and just overall knack for solving problems is an important differentiator. Across our business, Tanner supports clients and programs with medicines that address high unmet medical needs. We know that tied to every request for access is a patient and their family who are often desperate to get access to life-changing or life-saving medications. Our patient-focused approach instils a sense of urgency across the business to find solutions to allow timely access."
"Our success as a company depends on the success of the programs we deliver. And with our pricing structure, we try to take a 'skin in the game' approach which resonates well with smaller companies developing medicines for rare diseases, many of which have yet to generate any revenue at the point in time we begin engaging with them."
JL: "Our ability to execute and provide a very high-touch, high-quality service really comes through and sets us apart. To meet the expectations of our clients and give programs of all sizes the attention they require, we first make sure that appropriate resources are available in all areas of the business. This ensures that even our smallest programs get the attention they deserve. Every patient counts and deserves our best efforts."
---
Download the whitepaper below to find out more about the services that Tanner provides and how the company can assist with access to vital medical treatments.
Enabling Access to Medicines: What Manufacturers and Patients Need to Know
Early Access Programs (EAPs) are a pathway for pharmaceutical companies to provide innovative drugs to patients living with serious conditions. These treatments may still be in development or already have approval somewhere in the world. This whitepaper provides an overview of the key information drug developers and patients need to know about access programs and touches on the role Tanner Pharma Group plays in enabling global access to critical medicines. Download now.