The Business of Helping People | Jonathan Bracey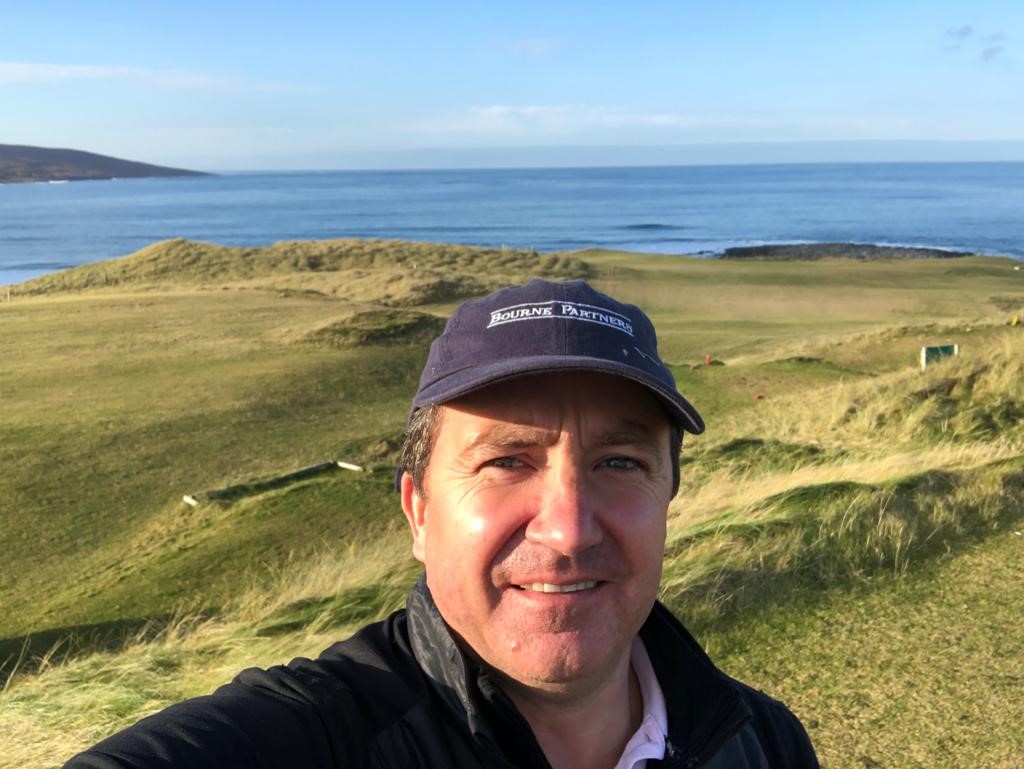 Jonathan Bracey, or JB as many call him, has become a staple face at Tanner Pharma Group. He currently serves as the company's Executive Vice President of Corporate Development supporting the 4 core commercial divisions, though his job has entailed a bit of everything over the years.
In the early stages of his career path Jonathan served as an officer in the British Army, learning real-life leadership skills and building strong relationships in some very extreme situations. From there he took his skills to the pharmaceutical world, working in generics, 'big pharma' and the pharma services sectors. He was on the brink of uprooting to Vietnam for a new pharma position when a serendipitous meeting with Tanner CEO Banks Bourne and President Steve Scalia made him rethink his path. The topic of conversation was opening up a new Tanner office in the UK, and JB was drawn to the Tanner culture, their people-centric approach and genuine focus on impacting lives through medicine access. After a great breakfast meeting with them, something "clicked," and the move to Tanner simply made sense.
JB started building Tanner's UK branch way back then. During these early days JB quickly found a place for himself growing the UK team and furthering the company's global presence. His focus on growth and development—from day-to-day team and process building all the way through strategic corporate dealings—gave him an interesting vantage point as well as a well-rounded list of responsibilities and priorities.
"One day one I wore all the hats. But as time has gone on, I've been able to give different hats away to different people," he recalls. "We've been able to grow, and grow in the right way, and ultimately make a bigger impact." Our philosophy on hiring has always been to work our own networks and contacts as much as possible. It has help immeasurable to build the great culture and team in place today.   
JB has served the company in many capacities over the years, but what he has enjoyed most has been the experiences and relationships he's built along the way.
His time with Tanner has been marked with plenty of laughs, a bit of banter, and plenty of reasons to come into work every day. There's no shortage of memories he can recall about his Tanner family.
For instance, there was that one time he invited Steve Scalia to participate in a 'friendly' game of rugby.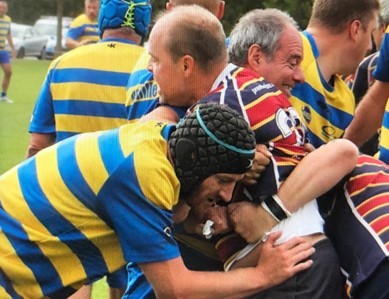 Or when the UK team put together a charity golf day that has now turned into an annual summer event supporting organizations doing good in the local community.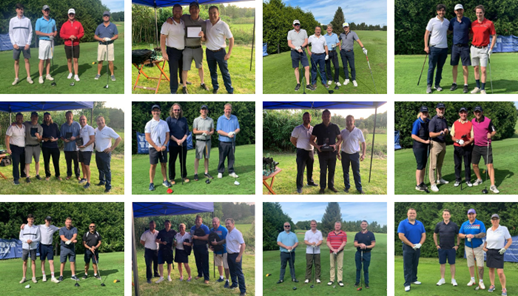 Or more recently when JB and Project Executive, Pierre Dewet, attended the Med-Tech Innovation Awards to celebrate the latest innovations in the biotech industry and the achievements of a Tanner Pharma partner.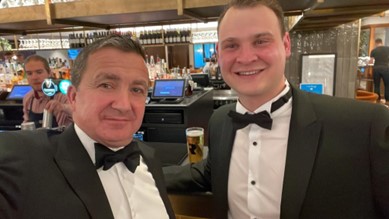 All in all, JB regards the people at Tanner as family—a family of people helping people. The company cares about the employees who in turn show that same care to patients. And the cycle continues from there.
"We're out to do a great job and make our clients' lives easier and patients' lives better. We look after each other – in turn our team looks after our clients/partners who in turn look after the patient. That's how we grow the business in the right way. It's an honor to serve customers and patients and we each feel it in the work we do every day."
One company accomplishment that JB won't forget was the delivery of millions of lateral flow test kits managed by his team during the height of the coronavirus pandemic, directly supporting the UK Gov Test & Trace team. When COVID-19 hit, Tanner was ideally placed to help – initially being fortunate enough to help stand up various teams within the UK Gov Test & Trace team and then being able to help identify suppliers who could meet the government's urgent needs. Thus, TannerPHP was formed in crisis to help meet this growing need of LFTs to support the UK's COVID testing policy. The new division has since supplied materials to various governments and ministries of health to support ongoing health needs on a global scale.
People helping people … and the cycle continues from there.
As JB continues to bring in the days with Tanner, he hopes that the company continues to maintain this people-centric culture. Through his experience he knows that companies change, sometimes for the worse, when they exceed 100, 200, even 500 people. So, what will Tanner become? In JB's mind, the bigger they get, the greater their impact. So, the question instead becomes, what more can they do?