The impact of climate change on the pharma supply chain
Climate change has the potential to cause major disruptions to the global pharma supply chain and tragic health impacts for the global population. Many in the pharma industry are making efforts to reduce emissions and implement more eco-friendly processes to ensure patients can continue to access their medicines efficiently and sustainably.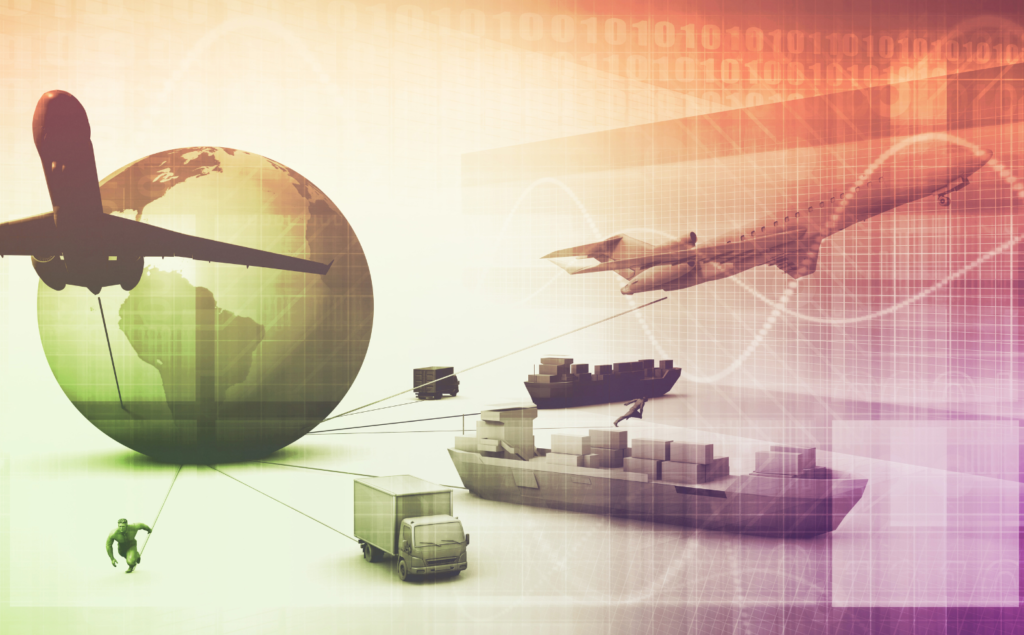 Pharmaceutical supply chains are extremely vulnerable to the effects of climate change and face many challenges from sourcing to distribution. Whether it's soaring temperatures, extreme cold snaps, or devastating floods, pharmaceutical logistics providers must ensure that shipments reach their destination in their intended condition without defect or delay.
Climate change has the potential to cause major disruptions to the global pharma supply chain and tragic health impacts for the global population. Many in the pharma industry are making efforts to reduce emissions and implement more eco-friendly processes to ensure patients can continue to access their medicines efficiently and sustainably.
As witnessed during the Covid-19 pandemic, when supply chains are disrupted, getting supplies and treatments to patients becomes a major issue. Reaching patients can be difficult if roads are washed away, ships can't leave ports or planes can't take off due to volatile weather conditions. And delays in the supply chain, even for short periods of time can potentially affect the efficacy of medicines, lead to longer-term supply bottlenecks, and ultimately prevent people from getting access to the critical medicines they need.
Additionally, climate change has a direct impact on population health – and in turn pharmaceutical demand. Wildfires, floods, landslides, and drought, often in places unused to such extreme weather events, are causing a global shift in public health issues and can quickly lead to a humanitarian crisis. Floods can quickly lead to an outbreak of waterborne diseases, and rising temperatures can increase the spread of mosquito-borne illnesses such as malaria.
Other factors such as food insecurity and the energy crisis can make existing medical conditions worse, along with the effects of poor air quality and molds on respiratory health. Pharmaceutical companies need to be prepared to answer the call for increased demand and supply into new markets, ensuring the proper resources and logistics framework are in place.
The challenge for pharma in reducing its carbon footprint
A recent study presented at COP27, found that just 4% of biotechnology and pharmaceutical companies were currently on track to meet Paris 2030 climate goals, with the pharmaceutical industry being among the world's largest carbon emitters. In addition, a paper published in 2019, concluded that the pharmaceutical industry produced 48.55 tonnes of carbon dioxide equivalent (CO2e) for every $1m it generated, higher even than the automotive industry over the same period.
Consumers are taking notice of these metrics, and there is demand for action from pharma. In a 2021 GlobalData poll3, environmental issues were viewed as the most important area that pharma needs to address, according to 43% of respondents. And in the same poll, respondents said that they believed climate change is the most pressing issue (52%), followed by pollution (32%).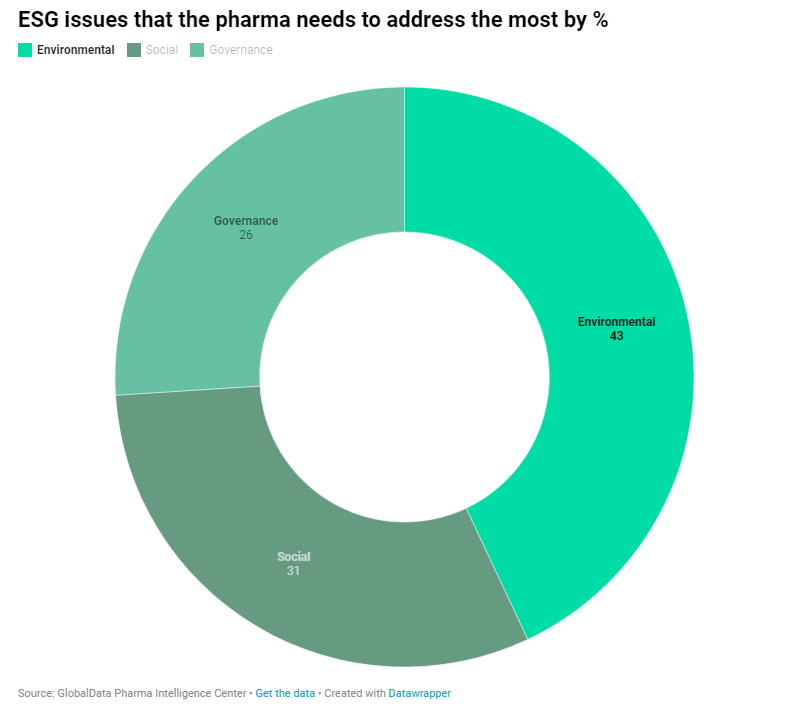 Reducing pharma's carbon footprint
There are currently many initiatives aimed at reducing carbon emissions within the pharmaceutical industry. For example, as manufacturing active pharmaceutical ingredients for small-molecule drugs relies largely on chemicals derived from fossil fuels, replacing this with synthetic biology based on chemical processes seen in nature, such as microbial enzymes, or a fermentation-based method, could significantly reduce the energy-intensive chemical synthesis of raw materials.
Decreasing the use of single use shipping solutions and selecting the correct size and weight of packing materials will be a significant benefit. Tanner Pharma Group is investigating how it can introduce re-usable shipping solutions to its global operations, to reduce its environmental impact.
While using renewable energy for manufacturing will help with green credentials, some producers are also considering continuous manufacturing. This is a more efficient alternative to batch manufacturing, combining multiple production stages into a single, continuous production line. In addition, powering storage facilities with renewable energy can reduce carbon emissions further
Ensuring the stability of shipments in unstable environments
On-time deliveries are vital for pharmaceuticals, and temperature-controlled transport and storage capabilities must be successfully managed with product-specific compliance, as well as delivery of medicines and materials to the right place, in the right condition. Problems caused by flooding, landslides, and storm damage to roads and infrastructure all lead to major disruptions in the supply chain.
Pharma manufacturing can also be affected by extreme weather events, such as storms. According to Pharmaphorum, when Hurricane Maria hit Puerto Rico in 2017, more than 500 medical product facilities – producing 10% of all drugs consumed in the US – were affected or damaged. The following year, pharma production at several US sites used by Pfizer, Merck, and Novartis in the south-east US stopped as Hurricane Florence approached.
Lessons learned from the global pandemic can be put into action when faced with air freight disruption or manufacturing shortages, by examining airport selection, routes, and schedules, for workarounds, as well as monitoring warehouse space carefully using tracking data.
Refining freight routes may lead to using less established carriers at smaller regional airports, nearer to final destinations. While using high-capacity aircraft and minimal packaging reduces weight and increases capacity for vital products by using fewer flights. Furthermore, having local knowledge at terminals regarding available freight space ensures efficiency and allows aircraft to carry as many products as possible.
---
Tanner Pharma Group distributes pharmaceutical products to and from over 125 countries worldwide and uses its considerable experience in logistics to identify potential issues in advance. Strong relationships with international operators are crucial when planning for supply chain disruptions and Tanner has a worldwide network of trusted local partners, couriers, and freight agents.
To learn more about how Tanner is adapting to changes in the clinical trial supply chain and embracing technological innovations, download the whitepaper below.
How Technology is Transforming Clinical Trials
Technology has the potential to dramatically change the way clinical trials are run and address many of the issues with patient enrolment and retention. In this white paper, we will detail the extent of the disruption caused by Covid-19 and explain how technology is starting to change clinical trials by enabling decentralization, via means such as telemedicine and remote monitoring. We will look at the importance of the pharmaceutical supply chain and the deployment of new logistics-focused technologies and real-time data to meet changing demands. Download to learn more.