Tanner Pharma is a Finalist in the Supply Chain Excellence Awards 2022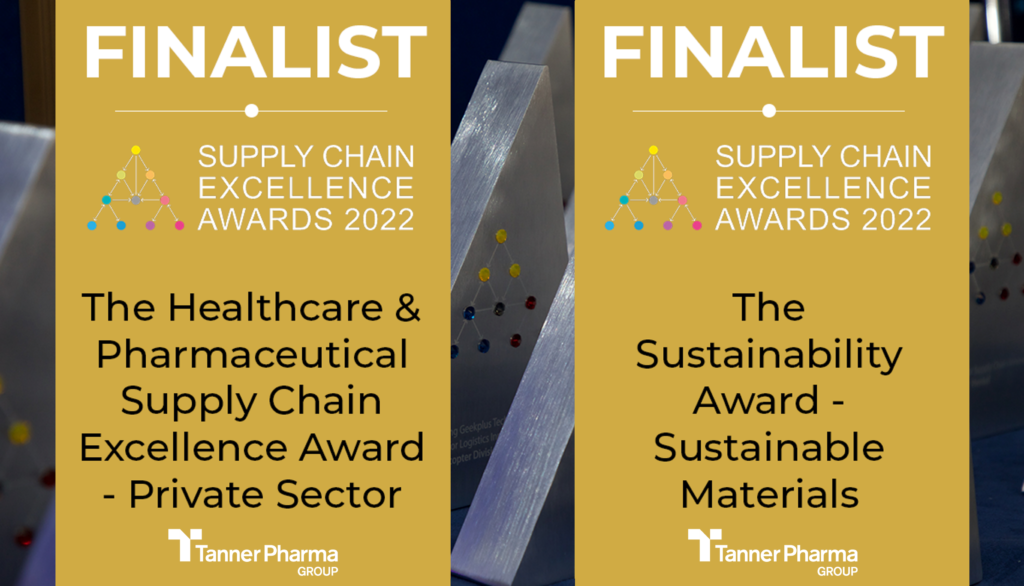 Tanner Pharma Group will be considered in two categories as part of the the Supply Chain Excellence Awards 2022 alongside partners Akeso & Company and Kuehne+Nagel for their collaborative efforts supporting immediate COVID response. Learn more about these two categories below:
The Healthcare & Pharmaceutical Supply Chain Excellence Award – Private Sector
This award looks to recognize techniques, projects or processes; and where supply chains have benefitted patient health outcome.
The Sustainability Award – Sustainable Supply Chains
This award recognizes environmental projects throughout the supply chain that use resources more efficiently and minimize waste.
——————–
The Supply Chain Excellence Awards, now in its 26th year, has become the benchmark for supply chain best practice. The awards were originally launched to recognize and reward organizations around the world that demonstrate excellence in their supply chain operations.
The key objectives include:
• Recognizing outstanding achievement in supply chain management
• Rewarding companies who have attained the highest standards
• Highlighting the importance of excellent supply chain management
• Celebrating the successes of the past year
• Providing a unique networking opportunity for the world's senior supply chain professionals
All awards will be presented on the 8th November 2022 at ceremony at the Park Lane Hilton, in London.
Learn more: https://www.supplychainexcellenceawards.com/