The pharma companies working towards supply chain sustainability
The pharma supply chain is taking great efforts to reduce its carbon footprint and improve long-term sustainability. We take a look at some of the measures deployed to reduce the carbon footprint in the supply of PPE and lateral flow tests.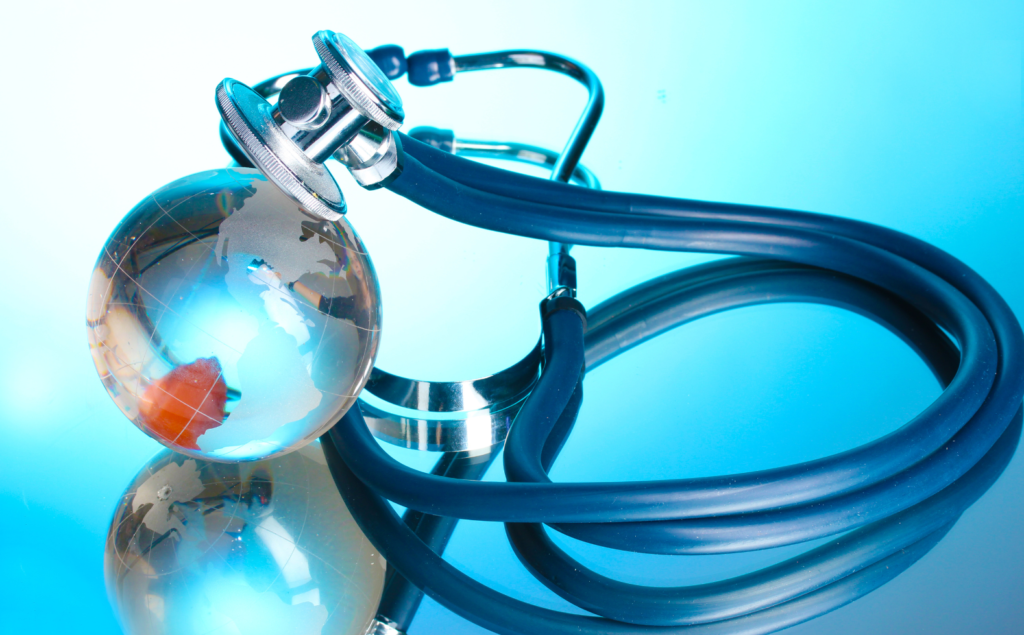 Like most sectors, the pharmaceutical industry of the past has contributed to greenhouse gas emissions and plastic waste, but today's industry pioneers are making strides toward a more sustainable future.
Some of the most important sustainability initiatives are reimagining the pharmaceutical supply chain, which is the subject of complex global logistics and relies on effective freight transportation. And on the face of challenges such as Covid-19 disruption, innovative pharmaceutical companies have been transforming their supply chain practices with sustainability in mind.
Optimizing the pharma supply chain for sustainability
Getting pharmaceutical products from origin to destination is already a complex and multi-disciplinary task. Implementing more sustainable practices requires innovative thinking and skilful management.
Over the last few years, pharmaceutical companies and their supply chain partners have been tested by unprecedented levels of disruption caused by the Covid-19 pandemic. Countries and healthcare providers had to find ways to provide pharmaceutical products such as lateral flow tests (LFTs) and personal protective equipment (PPE) rapidly, accurately, and cost-effectively to contain outbreaks and protect human lives. This was especially important in vital institutions such as schools, hospitals, and nursing homes.
Manufacturers faced the challenge of air freight shortages during this period of disruption, as well as manufacturing restrictions. At the same time, demand for products such as LFTs and PPE was escalating rapidly. Manufacturers had to balance airport selection, routes, and schedules, as well as monitor warehouse space to ensure that supply was still met as efficiently as possible, and bottlenecks were mitigated.
At a time of exceptionally challenging conditions for logistics programmes across industries, pharmaceutical manufacturers with a commitment to sustainability continue to seek more efficient and environmentally friendly practices.
Implementing sustainable practices in supply chains
First and foremost, collaboration is key to implementing change. Strong working relationships are the linchpin of any successful supply chain, allowing for ease of communication and fast reaction to change – quite often last-minute changes. For pharmaceutical companies and others in the healthcare sector that are making efforts to reduce their carbon footprint and lead times related to supplying medicines to patients, a global partner network is essential. Once these key relationships are in place, the following pieces are worth consideration when beginning to implement sustainable practices.
Key areas for pharma supply chain sustainability
By using high-capacity aircraft, manufacturers can ensure a reliable supply of vital products such as LFTs to where they are needed, as well as reduce carbon dioxide emissions by cutting the number of flights required. Manufacturers who work to optimize the design of master cartons with packing in mind can maximize the use of pallet space and the efficiency of land and air freight transportation.
Local terminals also have a pivotal role to play. Informing local origin terminals about unit load device build-up based on aircraft freight space can help enhance packing efficiency, meaning each aircraft carries as many products as possible. Manufacturers should also aim to refine freight routes by ensuring that the destination airport is close to the final distribution centres. This may mean involving less established carriers and smaller regional airports, which could also offer more cost-effective freight options.
However, even optimized shipments still produce a huge volume of carbon dioxide. To address this, manufacturers have the option to offset their emissions from both flights and delivery trucks. In countries, including the UK and China, companies can also buy carbon credits to support offsetting schemes, and contribute to tree-planting initiatives. These schemes also have the advantage of improving the environment for local populations.
Some pharmaceutical projects are also embracing the potential of renewable energy for processes such as raw material production and temperature control in the cold chain. Technologies such as sustainable fermentation in biotechnology are being increasingly adopted.
Those within the pharmaceutical industry are also making changes to reduce waste, including shifting away from expanded polystyrene packaging and single-use containers for shipping. Additionally, some PPE manufacturers are looking into the benefits of reusable PPE products, mechanically and chemically recycled plastics or bio-based materials. For example, LFT products and packaging can be made more sustainable by removing the plastic tray or foam insert, decreasing the length of the swab and reducing the size of the instructions insert and outer box to lessen the test box weight.
Frontrunners in the sustainable supply chain
Tanner Pharma Group has been a key supplier of LFTs to the UK Government since 2021, working with independent management consultant Akeso & Company and global logistics company Kuehne+Nagel. A focus on effective tracking and communications enabled the companies to navigate the challenges posed by Covid-19 disruption, while still prioritizing the sustainability of their practices.

In recognition of its performance, Tanner has been nominated in two sustainability categories in the 2022 Supply Chain Excellence Awards, alongside Akeso & Company and Kuehne+Nagel. The first category is the Healthcare & Pharmaceutical Supply Chain Excellence Award – Private Sector for techniques, projects or processes where supply chains benefitted patient health outcomes. While the second category is the Sustainability Award – Sustainable Supply Chains, for environmental projects throughout the supply chain that use resources efficiently and minimize waste.
Now running for 26 years, the Supply Chain Excellence Awards are considered the yardstick for best practices in the supply chain. The awards ceremony takes place in the UK at Park Lane Hilton, London, on 8 November.
Regardless of the outcome, it is clear that forward-thinking pharmaceutical partners such as Tanner Pharma Group will help lead the pharmaceutical industry to a stronger, more sustainable future.
To learn more about how technology is changing clinical trials and the pharma supply chain, download our whitepaper here.
How Technology is Transforming Clinical Trials
Technology has the potential to dramatically change the way clinical trials are run and address many of the issues with patient enrolment and retention. In this white paper, we will detail the extent of the disruption caused by Covid-19 and explain how technology is starting to change clinical trials by enabling decentralization, via means such as telemedicine and remote monitoring. We will look at the importance of the pharmaceutical supply chain and the deployment of new logistics-focused technologies and real-time data to meet changing demands. Download to learn more.